Watch Live and Free Television From Ghana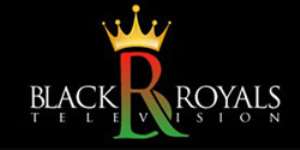 Frustrated with a continued lack of programming that is available in Europe relevant to Black people and culture, Barbara Vandross decided that the time had come to fill this void by creating an Urban IPTV network, which would rebroadcast live channels from Africa, the Caribbean and America. Realising the obvious global potential for all of us to learn more about each other (and hence, ourselves), she then broadened her scope beyond Europe and envisioned a priceless tool whereby expatriates from these territories would have access to their home news and entertainment worldwide, ensuring the ability of those people to stay in touch with their roots. What that could mean to them seemed itself reason enough for such a network to exist.
With this groundbreaking concept in mind, Ms. Vandross founded Black Royals Television in October 2005, a concept that stands alone as the world's first and only urban IPTV to date that is singularly focused on uniting Black families around the world, and enabling that heretofore-underserved segment of the world's population to embrace other Black cultures through entertainment.
With locations in the United Kingdom, and Delaware and Texas in the United States, BRT is the leading provider of Black-themed, urban and multicultural entertainment online. We accept programming from TV networks and film producers while servicing the average consumer with films on demand and live streaming television. In short, anyone who has access to the internet (producer and consumer alike) will find our services invaluable, and with this broad-based vision in mind, our Mission Statement is: To provide a global voice for Africans and Caribbean's to tell their own stories to the world, and to become the preeminent provider of urban-focused electronic content via multimedia platforms. We want our viewers to have an informative & interactive experience by providing a mirror for Africans & Caribbean's living abroad, a bridge "home" for all people of African descent, and a unique window into Africa & the Caribbean for worldwide audiences interested in Black culture.
We will be launching Black Royals Television in 2007, but for now you are welcome to come and visit us and enjoy live and free broadcast of Ghana Television Stations at http://www.blackroyals.tv/ ,
featuring an ever-broadening selection of Live News, Sports Movies, Music videos and more exciting programming you miss away from home.
One Africa - One People
Black Royals Television
www.blackroyals.tv
Originating at www.blackroyals.tv