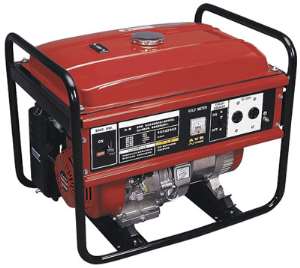 A Respiratory Consultant at the Korle-Bu Teaching Hospital in Accra says long term exposure to fumes from generators can cause lung cancer.
Speaking in an interview, Dr. Audrey Forson, says those using generators in the light of the energy crisis especially asthmatic patients must avoid close contact with the machine.
"People with asthma may have frequent attacks because the fumes from generators…trigger off peoples asthma.
Particularly children may get more of such infections from inhaling these kinds of gases," she said. Dr Forson said it is advisable that people with generators station them at places that the fumes would not blow towards the direction of their houses.
She said inhaling the fumes has long term effect which begins to show "many years like 20 years and more."
Dr Forson advised that the exhaust pipes of the generators especially those in shops and enclosed areas should either be directed towards the skies or face directions that would not have direct effect on the natural air.