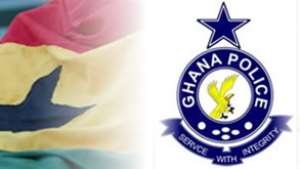 Among reasons cited by the police to seek the restraining orders against the planned 6th March, 2007 'mobrowa' procession by the CJA to celebrate Ghana's independence was that the organisers planned to embarrass the nation in front of her international guests.
In an affidavit deposed to by DCOP Douglas Akrofi Asiedu in support of the application for restraining orders under Act 419, he pleaded "That if the organisers go on this procession, the mischief in terms of embarrassment to the State and Foreign dignitaries would be unbearable."
The Fast Track High Court presided by Justice Baffoe Bonney on Thursday froze all unofficial processions between March 5 and 15, following an application by the regional police command.
The police argued that intelligence it gathered convinced it that unless restrained by the court, the Committee for Joint Action would carry out the planned procession and create an ungovernable situation which was likely to lead to public disorder and insecurity.
Again the police said public order and security in Accra and elsewhere would be greatly threatened if the procession was allowed.
It argued that almost every policeman has been assigned a special duty before and after 6th March, 2007 throughout the country, owing to the impending national celebration.
The police said the schedule made it impossible to organise officers and men to provide the needed security for those who wanted to go on the procession, hence its advise that the procession be postponed to a later date, but in spite of the national concern, which was duly conveyed to the organisers, the CJA warned that they would go ahead with the organisation of the procession no matter what.
The CJA notified the police that there could not be any lawful obstacle to the organisation of the procession on March 6, 2007.
The CJA said it intended to appeal the court's ruling and would pursue the matter as far as it needed to.