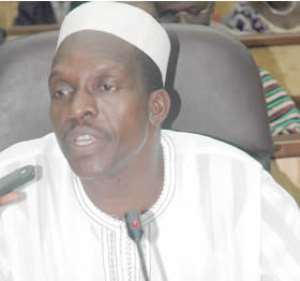 The Minority NDC MPs returned to Parliament on Tuesday after their almost two weeks' boycott of proceedings in solidarity with their convicted colleague, Dan Abodakpi.
The Minority spokesman on Communications, Haruna Iddrisu told Joy News they would take active part in all proceedings of the House.
Joy News correspondents in Parliament said contrary to previous instances where the Majority side would have booed at the returning colleagues, there was virtually no particular notice for them this time as the House quickly went to work with the business of discussing the President's State of the Nation Address.