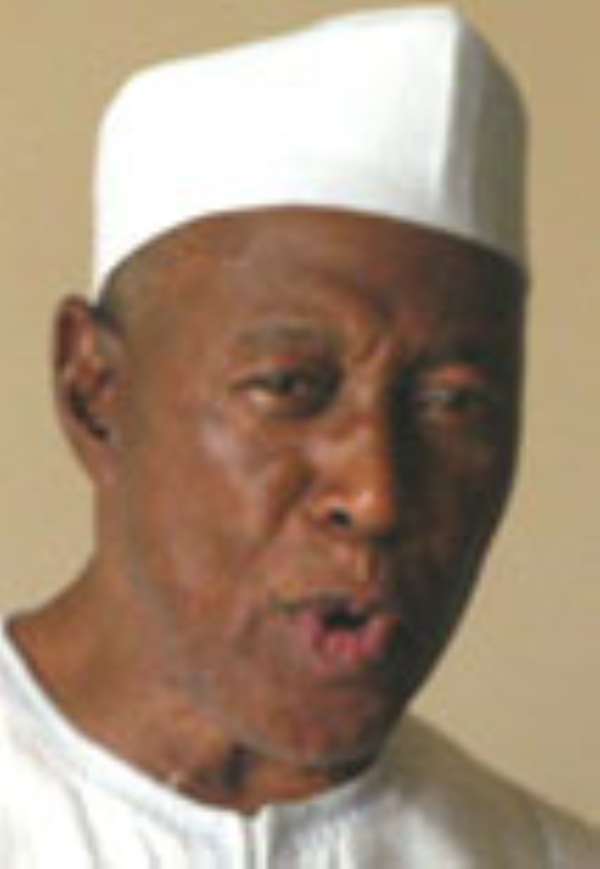 THE EXECUTIVE Chairman of Antrak Air, Alhaji Asuma Banda, has appealed to the government to upgrade domestic airports in the country, by providing lighting facilities to enable domestic carriers offer night services.
This he said would be expedient for the prevailing economic dispensation initiated by the New Patriotic Party (NPP) government.
Alhaji Banda, a native of the Brong Ahafo Region, who was speaking at the maiden flight ceremony of his airline in Sunyani, said Antrak Air was repositioning itself to meet the challenges that the current economic dispensation with the introduction of an IT network presents, to improve the work processes of the airline.
The business tycoon pointed out that as a citizen of Ghana, he stands for the whole nation when it comes to transport services and was delighted to be bringing air transport services to the Region.
He pointed out that Antrak has joined Amadeus, a leading global distribution system for seats of the airline to be displayed for sale worldwide.
"We intend to join Sabre and Galileo very soon and we are a member of the IATA Multinational Interline agreement (MITA)", he said.
Membership of MITA enables airlines to interline with other carriers for efficiency.
Alhaji Banda noted that Antrak was motivated by the presence of Newmont Ghana Gold at Kenyasi to commence operations in Sunyani and has recently acquired a 17-seater aircraft, while the acquisition of a second ATR aircraft is under serious consideration, both as part of efforts to offer quality services to the Region, which has become the light of the country.
Initially, the airline would be offering four flights to Sunyani on Mondays, Tuesdays, Fridays and Saturdays, and eventually offer daily flights as well as charter flights for clients.
The MP for Sunyani East, Mr. J. H. Mensah, commended Antrak for extending its services to Sunyani, adding that air transport is a modern technology for development, which must be embraced by developing countries.
He called on the staff and crew of the airline to observe the highest safety standards in accordance with that of the International Aviation Authority to enhance the image on the country's aviation industry.
The Omanhene of the Nkoranza Traditional Area, Okatakyie Agyemang Kudom, who chaired the ceremony, was hopeful that by the time Ghana celebrated its 100th year after independence, the Sunyani aerodrome would have been developed into an airport. He called on the people of Sunyani to patronize the airline to sustain its operations.
Present at the ceremony were District Chief Executives, Representatives of the security agencies, Heads of civil society groups, the Clergy and the Business Community.
The arrival of Antrak Air brings to two, domestic airlines operating in Sunyani. Citilink started operations in Sunyani last year.