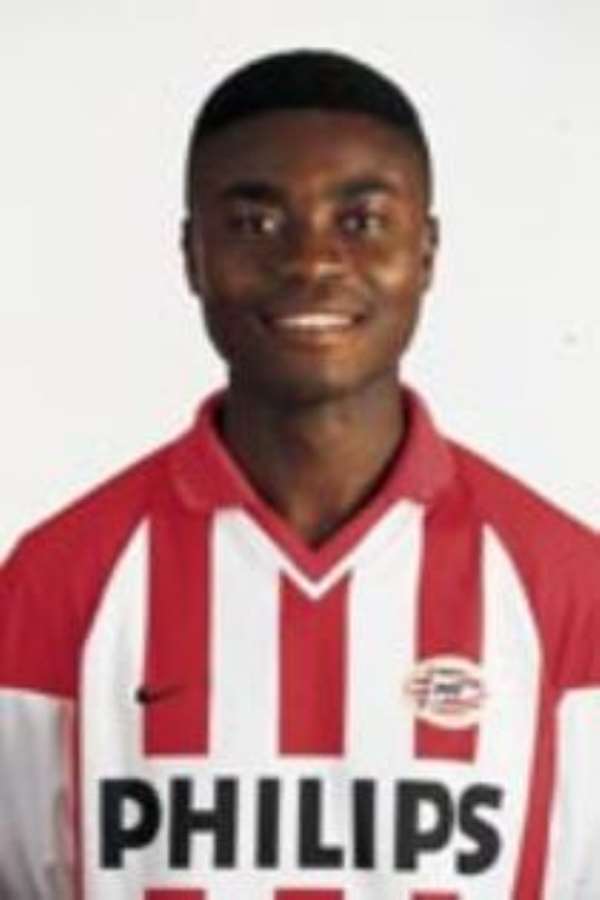 Eric Addo could be set to end his eight-year association with PSV Eindhoven after failing to cement a first-team spot this season.
PSV coach Ronald Koeman admits the 28-year-old Ghanaian, who joined from Club Brugge in 1999, could move away from the Philips Stadion in order to improve his chances of playing regular international football.
"He told me that he needs to get more playing time with his eye on a place in the national team," Koeman says.
.
"He has his worth in the team, but if he stays with PSV his role will not change. If he decides that his future is with PSV we can always talk."
SOURCE:
DILASO(SPIRITS FM&SOULHOUR)AMSTERDAM