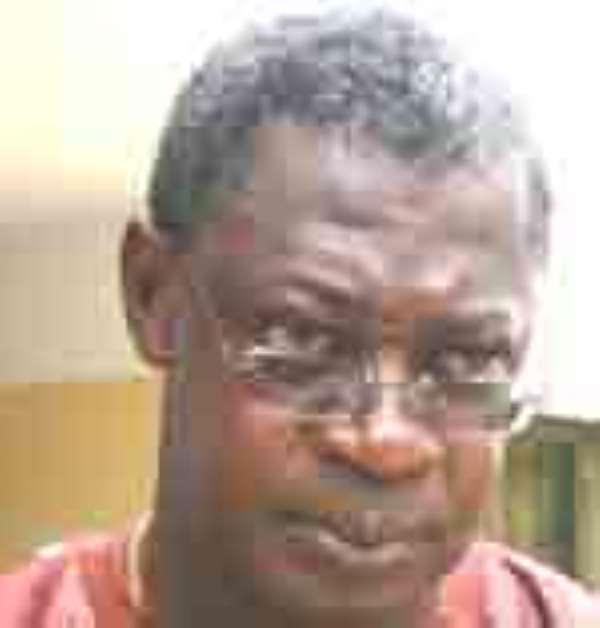 RESIDENTS IN five communities in the Adaklu – Anyigbe District of the Volta Region are threatening to leave their villages for fear of acquiring a strange disease that has engulf their communities in recent times.
The disease, which has so far affected over one hundred members of the communities including women and children, was fast spreading in such communities as Sarakope, Vodza Kope, Adevu Kope, Lisatsi Kope, Bedzame, Saganago and Amada Kope.
Speaking to The Chronicle at Sarakope and other affected communities, the residents in these areas have described the disease as evil in view of the fast rate at which it was spreading.
The community members at Sarakope also attributed the strange disease to superstitious beliefs, noting that the community drove away a fetish priest who was misconducting himself six months ago and since then, they had started to experience the disease.
According to some of the people, there was the need to locate the fetish priest to offer special prayers alongside medical treatment because they fear of reoccurrence of the disease after medical treatment. Meanwhile, an America Non Governmental Organization (NGO) Harvest for Africa Children's Foundation has visited the Sarakope community to give the needed medical assistance to the people.
The President of the NGO, Madam Gladys Richardson said her organization would also help in the provision of potable drinking water for the people to prevent them from being infected with water related diseases in the area.
Contributing, the Adaklu-Anyigbe District Chief Executive, Hon. Mawuli Kwame Dabi noted that health experts in the District identified the disease as scrotal hernia and the necessary steps were being taken to provide medical assistance to the people.
The DCE said bilharzia and eye defections were also identified as other health problems facing the people adding that the Assembly was putting measures in place to help provide the people with potable drinking water.
Mr. Dabi announced that the District Assembly would in next week pay for the registration fees for the people at Sarakope to enable them to register under the National Health Insurance Scheme to enable them assess free health care.
The Member of Parliament for the Area, Hon. Juliana Azumah Mensah commended the people for their communal spirit and their courage to raise the alarm of the strange disease in their communities.
Madam Azumah-Mensah pledged her support towards the development of the community and assured the people of giving them the needed support to help address the situation.
She praised the people for maintaining peace in the area, which she noted, was prerequisite for development, noting that such qualities would help attract investors to the area.