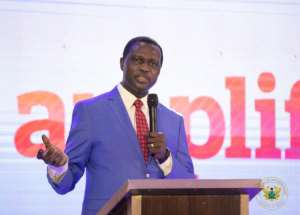 The Minister for Education, Dr Yaw Osei Adutwum has implored members of the Conference of Assisted Senior High Schools (CHASS) and Principals of Technical and Vocational Education and Training (TVET) institutions to improve their educational outcomes.
He said, "There is no way any student should be turned away from school because the parents have not been able to procure some items on the school's prospectus let them come to the school and the rest could be procured with time."
He said this when he addressed members of CHASS and Principals of TVET institutions in Kumasi over the weekend.
He bemoaned the addition of many other unapproved items on the school's prospectus, bloating the prospectus for first-year students.
He advised the heads of institutions to create an enabling environment for students to study and not to do anything that would discourage any student from having access to education.
The Minister also lauded the Heads for their roles in the transformation of education in the country and pledged to continue providing the needed resource, while urging them to work very hard to ensure that they attain the right results.
The meeting, which is an annual event, was to share the current state of education in the country, discuss new development in the sector and answer questions on issues affecting them.