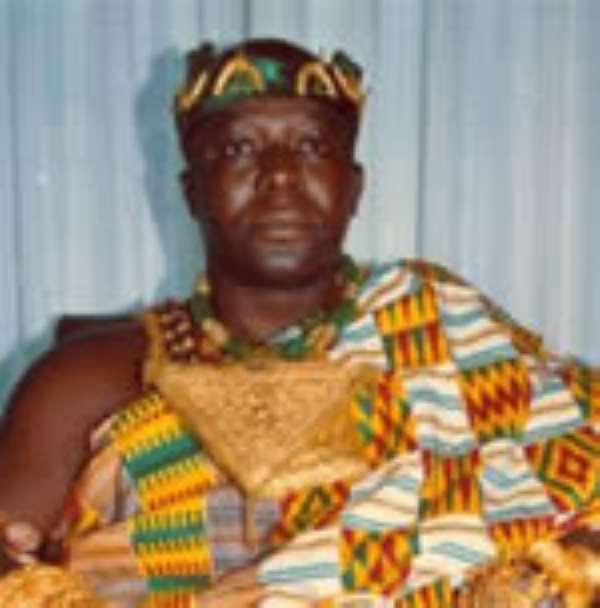 Otumfuo Osei Tutu II, Asantehene, at the weekend entreated ethnic associations to be dedicated to activities aimed at fostering intra-tribal harmony and peaceful co-existence among the citizenry.
He said the nation had come a long way in consolidating good neighbourly relations among the various ethnic groups and that there was the need to sustain this trend since the promotion of intra-tribal unity was key to accelerating socio-economic development.
Otumfuo Osei Tutu said this in a speech read for him at the national delegates' conference of the Ada Youth Organisation in Kumasi.
The Asantehene described as healthy the fact that the Kumasi Traditional Council (KTC) had representation of various tribal groups in the Kumasi metropolis, stressing that as overlord of the Asante Kingdom, he was committed to championing the cause of tribal unity among Ashantis and the various tribes in the country.
Whilst commending Adas for their peaceful co-existence with other tribes in the Ashanti region, he impressed upon the regional branch of the Ada Youth Organisation to resolve to elect their own representative to serve on the KTC.
He was hopeful that such a move would further boost efforts aimed at promoting the general well-being of Adas resident in Kumasi and the Ashanti region in general.
Otumfuo Osei Tutu further implored youth associations to be wary of meddling in chieftaincy affairs as well as politics since such practices were recipes for fomenting disturbances in the country.
Mr Habel Apronti, a patron of the Organisation, decried the devastating effect of the sea erosion along the coast of Azizanya through to Ningo in the Ada State and called for proactive measures to build a sea defence wall along the coast of these communities to avert disasters.