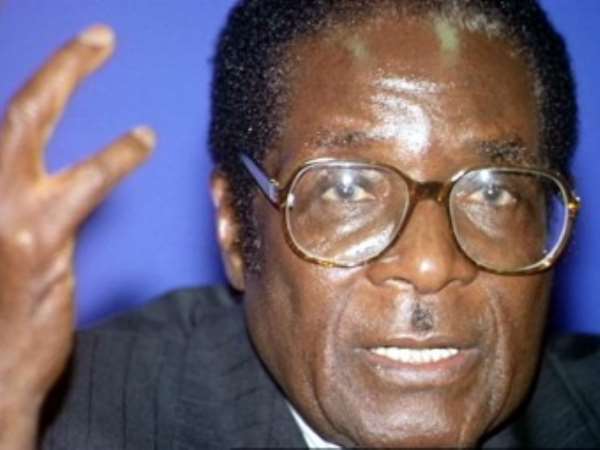 Robert Mugabe, President of Zimbabwe
Harare - Zimbabwean President Robert Mugabe's ruling party endorsed his decision to push back presidential polls to 2010 to give the long-time leader at least to more years in power, reports said Sunday.
More than 3,000 delegates attending a conference of the ruling ZANU-PF party in rural Goromonzi passed a resolution at the weekend to harmonise presidential and parliamentary polls, holding them both in 2010, said the state-controlled Sunday Mail newspaper.
Mugabe had been expected to step down when his term ends in 2008.
While ruling party officials were at pains to stress the reason was to save money by holding joint polls, analysts say it is a strategy to buy time for the party to sort out who will succeed Mugabe - a source of better wrangling within his party.
'We have resolved that the presidential and the parliamentary elections should be held in 2010. The first and foremost issue is to reaffirm our loyalty to the party and its leadership,' party commissar Elliot Manyika was quoted as saying.
'Committee members were also of the view that there should be no debate on succession because there are no vacancies (for the presidency),' he added.
The matter now has to go before the party's central committee for deliberation, before a proposal to change the constitution to allow for the postponement can be brought before parliament.
There are at least two distinct camps within ZANU-PF who are jostling to place their candidates within easy reach of the top job.
Vice President Joyce Mujuru, backed by her husband Solomon, a former army commander, is believed to represent one camp. The other is reportedly led by rural housing minister Emmerson Mnangagwa.
But Mugabe himself is averse to any discussion about succession, and has refused to appoint a successor. Last week he said he would not step down if his party was in shambles.
Western diplomats say that by staying in power, Mugabe is likely to prolong a standoff with Western countries and potential donors and financiers.
That means prolonging the country's economic crisis, marked by chronic shortages of foreign currency, inflation of more than 1,000 percent and spiralling poverty and unemployment.