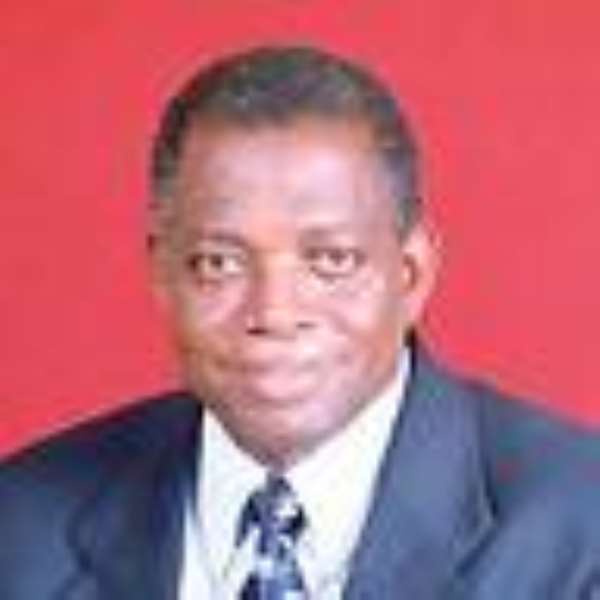 Mr Felix Owusu-Agyapong, Majority Leader and Minister of Parliamentary Affairs, on Thursday informed the House that President John Agyekum Kufour has appointed him to act as Minister of Road Transport, following the resignation of the substantive Minister, Dr Richard Winfred Anane.
This followed a query by Deputy Minority Leader, Mr Doe Adjaho, asking why a substantive Minister had still not been named to answer parliamentary questions pertaining to the Ministry. Mr Adjaho said there were rumours that Dr Anane was running the Ministry from his private office.
Mr Freddie Blay, First Deputy Speaker, who was in the chair, upheld an objection by Mr Osei Kyei-Mensah Bonsu, Majority Chief Whip that contributions in the House must be based on facts and not rumours. Reacting to Mr Owusu-Agyapong's declaration that he was the acting Road Transport Minister, Dr Benjamin Bewa-Nyong Kumbour, NDC-Lawra Nandom, held that Parliament and the public should have been informed of the said appointment.
The Majority Leader explained that Leadership styles could vary and that his appointment was similar to the situation where Ministers went on leave and their Deputy Ministers acted without being announced. Dr Kumbour said the situation at the Road Transport Ministry could not be compared to that of a Minister going on leave because the Minister who had resigned was certainly not returning to the Ministry.
Meanwhile Parliament continued the debate on the financial statement of the Government for the year 2007. The Majority Leader also informed the House that the Governor of the Bank of Ghana would be in the House next week to brief it on the re-monetization exercise planned for next year.