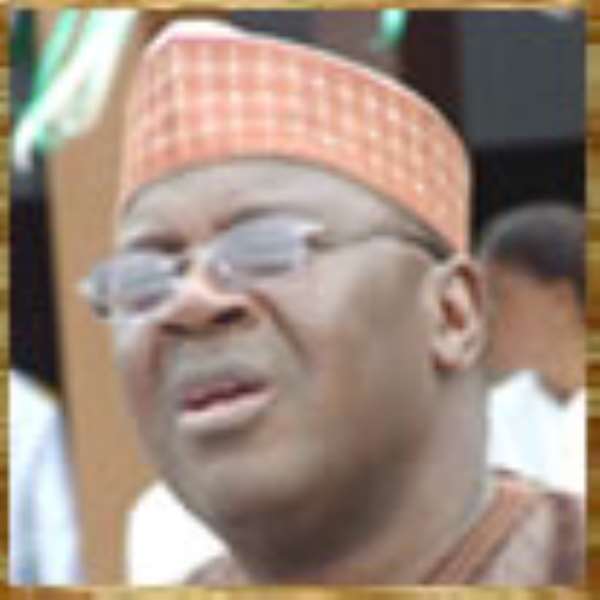 One of the cars in the Vice President, Aliu Mahama's convoy, was on Sunday, involved in a fatal motor accident at Chira, near Sunyani in the Brong Ahafo Region, at about 2:30pm.
At least two people, believed to be the Vice President's security guards, died on the spot, while a third died at the hospital.
The convoy was en route to Sunyani, after paying a courtesy call on the Omanhene of Techiman Traditional Area, Oseadeyo Akumfi Ameyaw IV, and inspecting the up-grading project of the Asuogyaman Secondary School in Awirewa,Techiman.
One of the seven persons on board the Land Cruiser, with registration number GR978W, died instantly, while the other died on the way to the hospital.
Five others including media personnel and the driver sustained various degrees of injury, with one in a very critical condition.
The five, who are receiving treatment at the Sunyani regional hospital, are likely to be flown to the 37 Military Hospital on Monday for further treatment.
The bodies of the deceased have been deposited in the morgue awaiting autopsy.
The site of the tragedy is said to be a flash point, known for such fatal accidents.
It is a sharp curve on a slope and drivers who are not familiar with the road run into frequent accidents.
The driver of the vehicle, which was directly behind that of the Vice President's, is said to have veered off the road in an attempt to prevent his car from hitting the Vice's and consequently somersaulted. The vehicle which had one of its front tires busted was damaged beyond repair.
An eyewitness explained that about seven cars behind the accident vehicle, including that of the Vice President's would have suffered the same fate, but for the skillfulness of the driver.
At the time of filing this report, the driver was also receiving treatment.
In a related development, one of the Vice President's dispatch riders was also thrown off his motor-bike, while traveling to Techiman earlier in the morning.
The front tyre of the bike busted around Yawhimah, 10 minutes drive from Sunyani.
He was apparently saved because of his helmet.