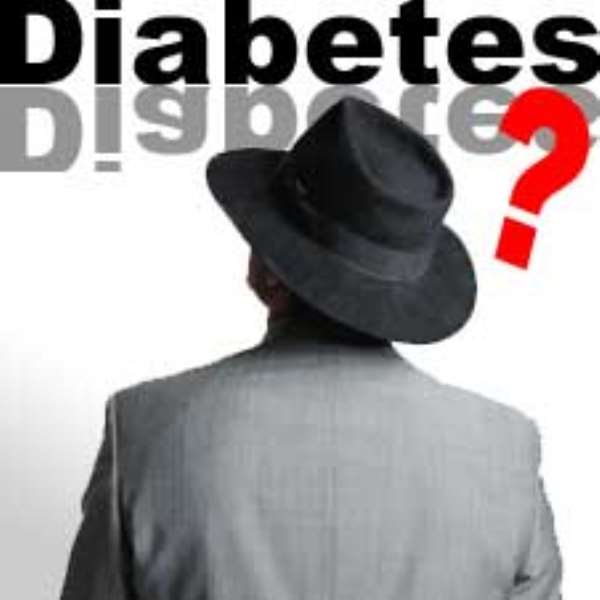 The President of the Ghana Diabetes Association(GDA), Dr Kwamena Beecham, has warned that false labelling and inaction on the part of policy makers on reports of increasing numbers of diabetic cases would cost the nation dearly in the foreseeable future and erase much of the economic gains of the country unless " a concerted action was taken now."
Speaking at the launch of the Akosombo Diabetic Association, a brain child of the Volta River Authority (VRA) on Friday, Dr Beecham said the disease at its current spate was not only causing pre-mature deaths but was also undermining the benefits of improved standards of living, education and economic growth.
He said though the number of persons suffering from the ailment had more than doubled, beginning this century, governments and healthcare policy makers "have been slow to act to the diabetes pandemic".
"It is currently a global epidemic with devastating humanitarian, social and economic consequences" said Dr Beecham, who noted that the burden of the disease might outstrip both human and material resources," unless urgent actions were taken since our health budget will not be able to cope with the cost of diabetic care within the next 20 years."
The Deputy Chief Executive of the VRA, Revered I.N. Ghansah, who was the guest of honour, said the authority mooted the formation of the association as a collective social response to the ailment not just on its workforce but also to the entire people of Asuogyaman who depend on the health services of the Authority.
He said the problem had been compounded by the lack of knowledge of it causes to the extent that the burden of the disease at Akosombo was now comparable to major urban centres such as Accra and Takoradi.
Rev Ghansah called for the need for a forum that would seek to mobilize effective social response for both the afflicted and households affected by the disease 93so that through this meeting of the minds, a synergy could be created to help reduce new cases.=94
Dwelling on the causes of the disease at Akosombo especially, the Director of Health Services at VRA, Dr V.O. Okoh, advised residents against adopting frivolous lifestyles and eating habits but rather take advantage of the many recreational facilities at the township to help improve on their health.
A Surgeon at the VRA Hospital Akosombo, Mr Nkrumah Mills, asked patients to collaborate with the health workers for the effective management of the disease. A seven-member committee with Revered Felix Anyasor as Chairman and Dr Charles Arhinful as member was later inducted into office. Diabetes is a sugar related ailment that currently afflicts 230 million people worldwide and in its serious manifestation, could result in kidney, heart and eye problems. This figure is projected to rise to about 350 million within 20 years.