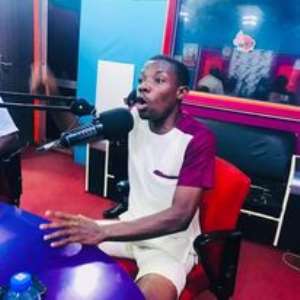 Prince Henry, NDC Communicator
"The man who promised to use Anas principles to fight corruption has now turned around to fight same principles he promised to use in fighting corrupting," according to NDC Communicator, Prince Henry on Akufo-Addo's administration.
According to him, corruption has become a common practice under the leadership of the Akufo-Addo - Bawumia led NPP government.
In an interview with thIs reporter, Comrade Prince Henry emphasised that the current government has lost Ghc15 billion to corruption under the leadership of President Akufo-Addo.
"How can Ghana develop if within a spate of 6 years Ghc15 billion is lost to corruption activities by public officials, appointees and politicians. It is too bad and we must condemn such incident as it twats the needed development Ghanaians deserve," he stressed.
He insisted President Akufo-Addo has failed to reshuffle and sack appointees who in one way or the other have been neck-deep in corruption cases.
Comrade Prince Henry therefore, charged Ghanaians to vote massively against the NPP come 2024 and bring back the social democratic NDC.