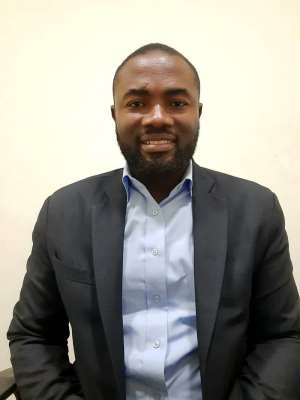 Thousands of theatre lovers will be thrilled with an experiential corporate stage dramedy, "Skirts and Suits" to commemorate this year's International Customer Service week.
Put together by one of Ghana's prolific contemporary writers, award-winning Playwright, Nii Commey, the night of October 1, 2022 promises lots of excitement of unalloyed storytelling to both theatre and non-theatre lovers.
The "Skirts and Suits" stage drama is a standard reflection of the comings and goings in a conventional corporate environment, with strong customer service underpinnings.
In "Skirts and Suits", the contemporary corporate office is the point of action of all the drama that happens daily, with an urban fusion of exciting characters occupying the roles of customers, employers, customer service people, and the entire workforce who interface with the organization.
Its storyline visibly exposes the good, the bad, and the ugly that happen in a typical office. What is more thrilling is the chronicling of the contemporary corporate woman and the vicissitudes that stare at them: the opportunities, and the temptations, power, position, and romance.
"We are offering everyone the opportunity to come out this October 1st to relish an unwonted alloy of experiential theatre, telling suspense, surreal dramatic characters, forbidden office romance at the entrance of the front desk, and something customer experience," Nii Commey said.
Nii Commey has, over the years, plopped the seats of theatre lovers with his timeless plays such as "Romantic Nonsense", "My Name is Romance", and "Where Two or More Women are Gathered."
Lovers of his works will testify of his peculiarly unique style of writing, blending professionalism, techniques, and modernity to his creative works, making them very much sought after beyond the borders of Ghana.
Handwriting Communications is an indigenous storytelling hub base din Accra, dedicated to using experiential storytelling tools for communication, education, and entertainment.