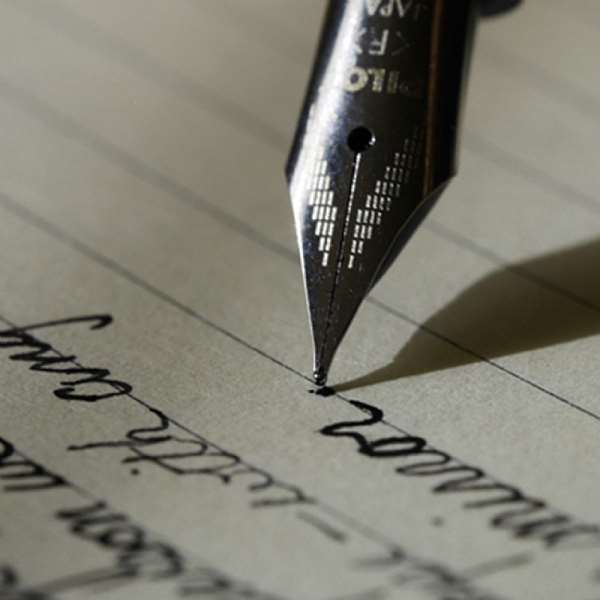 Countrymen and women, loyalists and opponents Join me in celebrating ten years of freedom in the Rainbow nation – South Africa. Join me to congratulate my good friend and one of the major proponents of the African kneepad (or NEPAD) – Unsmiling Thabo. But most important of all, I will like us all to celebrate the legacy of the world's best known freedom fighter, my favourite 'terrorist' – Nelson Mandela, our one and only Madiba.
The man has grown old and chances are that he might die very soon. I know that God has specially prepared one of the best suites in his five star heavenly beach resorts for him. When he dies, we shall weep and wail but we shall also rejoice for we know that his is a life well lived. Please, don't misunderstand me. I am not praying for his death. But I am also not praying for him to live longer than he is due because I don't like to see people grow so hopelessly useless that they cannot control some of their basic human faculties. I don't know how much longer he will live – perhaps I might die before Mandela does. So I have decided to break away from the norm and pay tribute to the best African leader I've ever known before his dies – for his forbearance, fortitude, foresight, spirit of forgiveness and his unselfish nature.
God has created precious few people like Madiba. They come into this world once in a very long while, leave very gigantic footprints in the sands of time and their legacies stay with humanity for eternity. On the other hand, God has created so many people like Jerry Boom and they are scattered all over the African continent. I don't understand why God does so but I can't complain because He alone has the right to move in mysterious ways. So everyday, I pray to God that if he can't turn me into a Madiba, he should try and bring more people like him onto the African continent. I think that every African country needs a Madiba.
The Madibas of this world are patient people. They don't rush to do anything. They know that there is a time for everything and that if they are really destined to be Excellent Ones they don't need to stage two or more coup d'etats to get into power. They know that people who rush and take power by violent means only turn out to be despotic nitwits whose only specialty is in the art of undoing what has already been done. The Madibas cannot be locked up forever. They might be jailed for 27 years but they will never complain bitterly because they know that sometimes being locked up helps to build one's character while the throne is being prepared for them.
The Madibas of this world have fortitude. They are brave. They fight for what they believe to be right and just. They choose not to fight for their own parochial interests because they know that their personal interests will only be guaranteed when the interests of the general society have been secured. They are brave enough to tell the mightiest and the highest to do the right things. They are brave enough to refuse to be bootlickers. They'd rather go to bed hungry than sing the endless praises of a fool in return for a bowl of 'kooko' and 'koose'.
The few Madibas God has created for are blessed with foresight. They don't live just for the NOW. They look into the future. They like to make sure that what they do today guarantees a brighter tomorrow. They dream. And they work hard to make their dreams come true. Madiba dreamt about a South Africa where Blacks and Whites will join forces to build a prosperous nation. Today, with Blacks very much involved in the highest echelons of South African business and government, the country's economic growth rate is steadier than the boom-bust years before Madiba became the Excellent One in Pretoria. Madiba dreamt of a South Africa, which is one of the most powerful nations in the world. Today, no one can talk about world trade without mentioning South Africa. In fact, a lot of South African firms (like Woolworths – where I do my shopping for free) have prospered so much that they've decided to spread their tentacles into other African nations.
The Madibas of this world are a very forgiving people. They are not vindictive. If you use your money to support those who oppose them, they will not ask consumers to stop buying your soap. Do you think Woolworth would have come to Sikaman if Madiba had asked South Africans to stop buying from their shops? Madiba spent 27 years in jail, came out to become the most powerful person in South Africa but he never raised a finger against those who incarcerated him. He didn't give them 'identification haircuts'. Madiba forgave those who once called him a 'terrorist' and sought their contribution in building a united, reconciled nation.
The Madibas of this world are not selfish. The Only Madiba we know now didn't cling to power as if his very life depended on it. I don't think he ever dreamt of becoming an Excellent One whiles he was bravely fighting against racial segregation. He was merely fighting for a just society. He suffered so much (spending 27 years in jail is no joke) and was rewarded with the privilege of leading his people. Power didn't corrupt him. He stayed in power for just a while and decided to pass the baton to someone else. Jerry Boom was jailed for a few days and he was fortunate enough (unfortunate though, as it turned out to be for us) to get his butt on the Black Star Stool. And he stayed there for 20 years. Mugabe was just fortunate to have been called to lead a band of very motivated freedom fighters in Zimbabwe. When victory was won, he decided to sit on the stool for 20 years – pissing everybody off for half the period he has been in charge. Nkrumah was jailed for a little while for shouting "independence NOW" until his voice was hoarse. When he had the privilege of leading the nation he decided that if he doesn't do it, no one else could. Thanks to his selfish ambitions and the resulting misrule, a ten-year-old South Africa is richer and prouder than our 47-year-old Sikaman.
I am no Madiba but I thank God I am not a Jerry Boom either. I pray to God that when I leave the Black Star Stool, he should be kind and merciful to give us (the citizens of Sikaman) a Madiba of our own. Someone who will be brave enough to take bold decisions that will change the way the citizens of this country think. Someone who will not seek short cuts but will be patient enough to explore and nurture local knowledge, which he will be mixed in the right proportion with international models to ensure the development of our people. Someone who will not only work with his party people but will give true meaning to "all inclusiveness". Someone who will genuinely maintain a policy of 'zero tolerance' for corruption, nepotism, discrimination and mediocrity. Someone we shall never forget. A Madiba of our own.
Looking for a Madiba,
J. A. Fukuor [email protected]