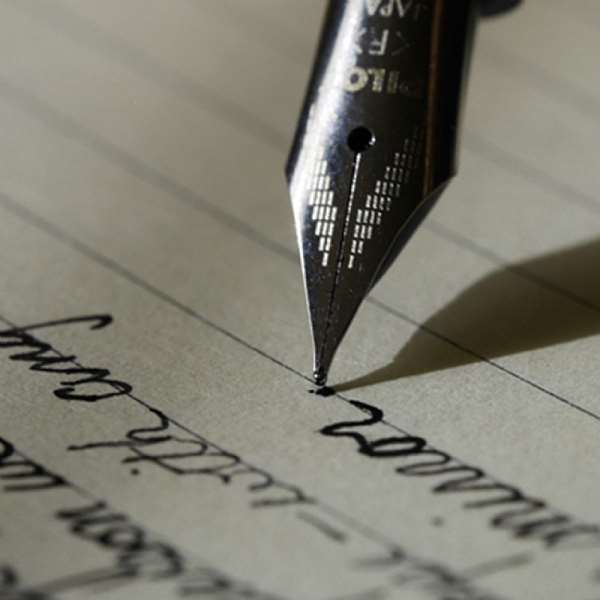 ... Invest in UDS I was extremely upset and saddened when Professor Mills said when his party regain power he will appoint "a new and truly non-partisan , professional competent and independent Presidential commission to open investigations into the murder of Ya Na Yakubu Andani 2nd his followers". Coming in the light of the statement made by Professor Al- hassan that " the NDC provides an adequate platform for permanent bridges to be built across the Dagbon Chieftaincy divide" all peace loving Ghanaians must bring pressure on the NDC to put a halt to such shameful, disgraceful political opportunism.
I am a total illiterate when it comes to Dagbon Chieftaincy issues and for that matter all chieftaincy issues. However, I know one thing as a fact:
(a) the Dagomba- Kokomba war left hundreds of our brothers dead, whole villages decimated and hatred entrenched among neighbours;
(b) 100% of our brothers and sisters in the North including the Dagbons want a better life for their children and grand children
(c) 95% of students from all tribal background attending the premier University in the North(UDS) want an end to the Dagbon crisis.
(d) If the Ya Na was alive he would wish the issue to be resolved and buried- (I am staying with one of his relatives who had to escape with his mother from Yendi)
What is the alternative? where should our political masters including NPP/CPP?NDC, the intelligentsia and opinion leaders seek a sustainable and long-term solution to this cancerous problem? I suggest through the University of Tamale (UDS). I passionately believe that through UDS the Northern part of our country can be energised and its full potential realised.
My love for UDS began around 5 years ago through my contact with the energetic Chairman of the University Council Dr Wemah. Through the former dynamic Vice Chancellor Professor Benning, I was offered the opportunity to give a seminal lecture to the students on Nykpala campus on the "Debt crisis and it's implication for Development". It was a privilege to teach/lecture/share ideas with a bunch of dedicated and keen to learn undergraduates.
I also took the opportunity to go on a field trip with some of the Doctoral Students, and that made me realised that UDS can as an "agent of social change" in the North if resources were made available, if politicians dropped their egos and act as statesmen/women. I accompanied some students into areas where "clean drinking water" had never been available and electricity non-existent. In writing their thesis they were also advising rural folks to boil their unclean drinking water and to invest a bit in their children's education.
To these students of all backgrounds "learning was not an abstract concept" it was embellished with reality. I am quiet sure that unlike most Ghanaians from the South they would go out and use the MA's/Drs/Professors humbly.
The students from UDS were enlightened, came from different ethnic backgrounds, mixed well together, discussed/debated/probed and came to conclusions based on empirical evidence and academic discourse.
I knew as a people and a nation we were missing an excellent opportunity by not using the student population at UDS to break down ethnic and religious barriers in the North/Dagbon by not investing in them.
On my return from Tamale, and with a bit of push from the former Lord Mayor of Liverpool, Joe Devaney we resolved to set up a Trust Fund for UDS.We had the full support of Dr Wemah, the Vice Chancellor and a few senior members of the northern Diaspora in UK.
Unfortunately Mr Devaney has been very ill for sometime leading to a halt in our activities. We have received some correspondence from the current Vice Chancellor supporting the idea of a trust fund in the UK and I am praying that when Mr Devaney recovers we can resurrect the idea.
Why my love and support for UDS? Simply it is the only "institution in the North" that will and can act as an engine of change; bulldoze its way through the myth of perceived superiority by one ethnic group against the other; promote discourse and intermarriages among classmates from different tribal backgrounds; help stop internecine wars; raise the productivity of the Northern part of our country; assist in burying traditional beliefs that mitigate against genuine economic development and finally create a region that is at peace with itself.
I intend to go to UDS this year and give a few more lectures after seeking "permission" from my honourable Vice Chancellor. I see it as a privilege and great honour to be able to share my "little knowledge" that our Lord has bestowed on me with such a n enlightened bunch of students.
For the sake of our mothers/brothers/sisters in the North "Let Dagbon Rest". Professor Mills please arrange to meet President Kufuor and come out with a joint statement on Dagbon. "It is time for supreme statesmanship". Prez, you can take the first step. Please invite Professor Mills for an "Auntie Theresa special - fufuo and goat meat".
In the end, we are all Ghanaians- For the sake of the children of Dagbon and the North- The Rwanda/Congo situation haunts me.
Appiah- Danquah Kufuor(Co - Chair Bedfordshire Congolese Association), Head of European Division Luton MBC
IMPORTANT: Luton Borough Council routinely monitors the content of e-mail sent and received by its e-mail systems, to ensure compliance with its policies and procedures.
E-mails that contain encrypted material, program files, are obscene, inflammatory, criminal, offensive, in breach of copyright or contain a virus or threat to Council`s computer systems may be intercepted and/or deleted.
Internet communications are not secure. The Council is not responsible for any changes made to the message after it has been sent.
This message is intended only for the addressee. Any unauthorised copying or distribution may be unlawful.
Views expressed by the author(s) do not necessarily reflect those of GhanaHomePage.