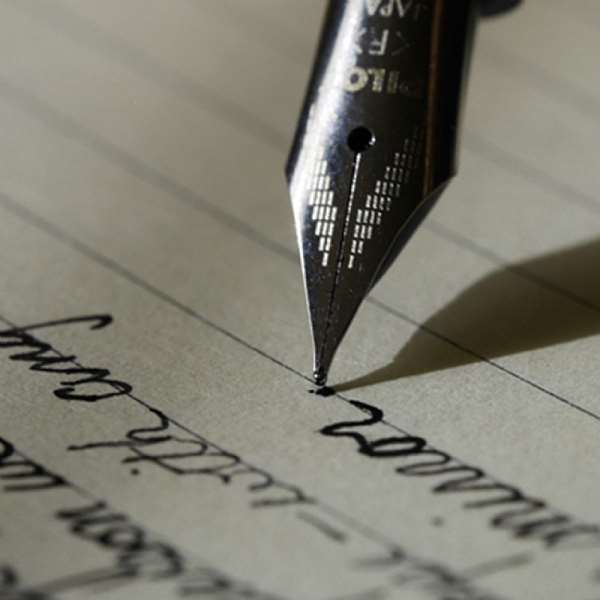 Countrymen and women, loyalists and opponents, Join me to praise the Lord for bringing us, almost, to the end of yet another year. It's the time for making resolutions. I hope you have made yours. I wish I could go round the country to listen to each and everyone of your resolutions. With the elections around the corner I am afraid, I don't have as much time to waste as I've had in the past three years. Now is the time to get serious. I'd rather spend the time strategizing for Election 2004 than go round some villages asking people to share their resolutions with me. In any case, as excellent as I am, I have a fair and quite a general idea about the various resolutions most of you will be making. I know that a lot of men will resolve that in the coming year, they will remain ever faithful and true to their wives and go home immediately the work day ends instead of winding up in the arms of a nubile 18-year-old apuskeleke. A lot of women will also resolve that in the coming year, they will spend every cedi of the 'chop money' for the purpose for which the money was given. "No more 'chobo' in 2004", a lot of housewives will say. I know that some pastors will resolve to come clean, stop cheating their followers and possibly get their titles changed (from Bishop to Archbishop, for example) by the end of next year. Civil Servants will resolve to cut back on their demands for brown envelopes; 'trotro' drivers will resolve to jump traffic lights less often and pretend to be sane while driving. I cannot put down all the resolutions I know about (there are about 20 million of them) but I pray that everyone of you will do as you have resolved.
For my part, I have thought about making some resolutions to guide my personal life. It has, however been difficult for me to make certain resolutions my excellent presidential life. Since I have vowed to be always truthful to you and to myself, I am not ashamed to tell you that I have resolved not to make any resolutions I don't intend to achieve. I will share some of my 'unmakeable' resolutions with you in this my final letter for the year 2003.
I wish I could resolve to stay in this country for all 365 days of 2004 and not travel outside the country. I know most of you Ghanaians think I travel too much. I know I travel too much. And I like traveling too much. In an election year, I would like to travel to all those place I have never been to since I ascended the Black Star Stool. I will like to go to places like Iceland, Moldova, Malta, the Cayman Islands, Sweden and Finland before you decide whether or not I should continue to sit on this stool for four more years. If am able to go to all these places before Decision 2004, I wouldn't mind if you decide to dethrone me.
I wish I could resolve to be friendlier with Jerry Boom. Most of you Ghanaians want the two of us to live above politics, forget about our differences and bury our mutual animosities. In fact, many of you have suggested that I should just get on my Elephant and occasionally seek shelter under the 'Akatamanso' because you believe in the saying that "experience is the best teacher". I want to be friends with Jerry Boom for just one reason. I sometimes get very embarrassed when on my numerous travels abroad my fellow Excellent Ones ask me how I am getting on with him. I end up telling them the truth and they are surprised that as enlightened as I claim to I cannot extend a conciliatory hand to the former dictator. I am so sad to announce to you that I am no Mandela and with the elections around the corner, I cannot befriend Jerry Boom and be nice to him. Now is the time for me to increase my animosity towards him, express my hatred for him – and join Kwaku Baako to "strip him naked". After the elections (i.e. in 2005) and with the abundant availability of common sense and luck on his part, perhaps, I might stretch forth my hand to him in friendship.
I wish I could resolve to fulfill my promise to take you out of HIPC in 2004 and proudly ask you to loosen the belts you have kept tightened for the best part of the last three years. But I am sorry I can't take you out of HIPC. I might get the IMF to declare that adopting the HIPC initiative had worked for us and that officially we are no longer HIPC. But if you think I am going to be able to take you out of HIPC, that is to ensure that every Ghanaian will be able to afford least one square meal everyday, I am afraid, I can't. HIPC will be with us for quite a while.
For the past three years that I have been the proud occupant of the Black Star stool, I have managed to cause the death of quite a number of people who were unfortunate enough to have been forced to kick the bucket as a result of an accident involving my motorcade. I wish I could resolve to stop using the motorcade for long distance travel. I should rather be using a helicopter for such long distance travels. But am afraid to use the helicopters because, Jerry Boom has used all them before. I don't know what he might have planted in them. In an election year, I cannot afford to take chances by traveling in helicopters so I am afraid I will continue to use the motorcade to travel from Accra to places like Sunyani and Tamale. Lives might be loss but its all in a president's work.
I have this feeling that I should resolve to move into the Osu Castle, which is the true seat of the presidency. I am tired of the accusations that I used the taxpayers' money to rehabilitate a building I had no intention to occupy. The only snag is that Jerry Boom knows every nook and cranny of the Castle and he might do one of his 'things'. So I can't resolve to move into the castle even though the taxpayers' money has been used to rehabilitate it. Call it presidential paranoia, I don't care. If Manli had followed advice and stayed in his house like I am doing now, he might have ruled the country for a little bit longer than he did.
Finally, I wish I could resolve to give a practical meaning to my 'zero tolerance for corruption' chorus by investigating all allegations of corruption against members of my governing team. But 2004 is a year I cannot afford to be seen to sanctioning a campaign of sleaze against my own people. It will be tantamount to shooting myself in the foot. So the policy remains the same – before you open your loud mouth to make accusations against my people, make sure that you have your own investigative machinery to fish for the evidence you need to firm your case up. Otherwise, keep your lips together.
Resolution or no resolution, I wish you all longsuffering, HIPC, not-so-demanding Ghanaians a Merry Christmas and a very Happy New Year.
Excellently yours, J. A. Fukuor [email protected]