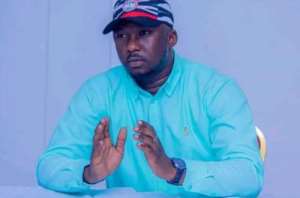 Malik Basintale
The Savannah Regional Communication's Officer of the National Democratic Congress (NDC) Malik Basintale says the Akufo Addo-Bawumia government has failed the unemployed graduates with regards to job creation.
According to him, in spite of the juicy promises made to Ghanaian youth during the 2016 and 2020 election campaign, "they are today being told that the public sector is choked."
Sharing his view on the Minister of Finance's "government's payroll full" comment on TV3's New Day, Mr. Basintale told the host Johnny Hughes the Minister was simply telling Ghanaian youth that there are no more job opportunities in the public sector.
"Simply, he should go and tell Eno Ofori Atta, Akosua Newman, he should call William Ofori Atta, he should call the two sons of the Senior Presidential Advisor….he should bring them to the table and tell them to forfeit their public sector jobs that they are enjoying and go into entrepreneurship," he asserted.
In his view, "these are people that have chocked public sector," accusing the current government of filling the presidency with family and friends and spending GH283 million on them annually.
"Public Sector is chocked with people of government [of] family and friends; people who have duplicated themselves in family lines and tax payers' opportunity is being used to pay them, then you come and stand and tell us that public sector is now choked."
He stressed that the comment from the Minister is a big blow to NABCO personnel whose three-year term is over, trained nurses and midwives as well as trained teachers who are yet to be employed.
The NDC firebrand intimated that government is being unfair to them by telling them to go into entrepreneurship.