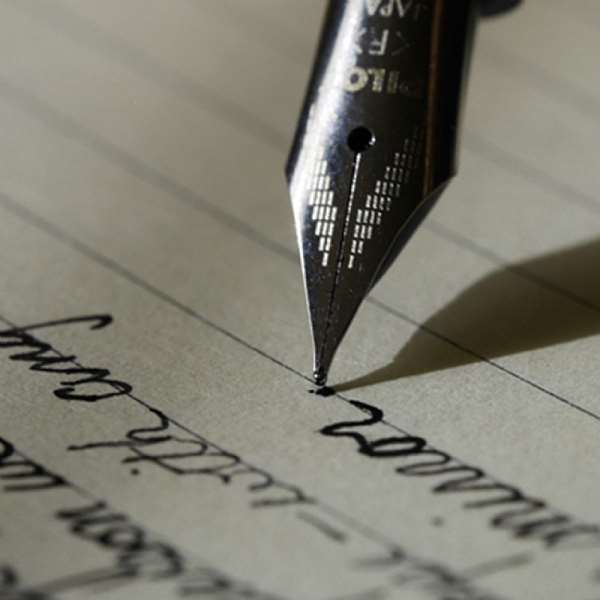 by Janice Rhoshalle Littlejohn From the time the Ghana Airways 747 landed in Accra, when the Ghanaian man sitting next to me on the plane smiled to me and said "Welcome home sister," I was overwhelmed by the external sense that this was somehow a place where I should feel as if I belonged. From the time the Ghana Airways 747 landed in Accra, when the Ghanaian man sitting next to me on the plane smiled to me and said "Welcome home sister," I was overwhelmed by the external sense that this was somehow a place where I should feel as if I belonged. I'd never thought much about having a connection to Africa before I went to Ghana. Unlike some of my friends, I did not have an emotional tugging to travel to the "Motherland" to unearth the roots of my family tree or have the mysteries of antiquity revealed. Although as someone who likes to travel, there were countries there -- particularly Egypt, Ethiopia, Somalia -- that I wanted to visit. However, it was only just because I'd read a lot about them and wanted to explore those regions first hand. At 33, I'd have to say that I'm comfortable with myself, and with what I know of my family's Southern heritage -- the three generations on my mother's side beginning with a Black Native American sharecropper and an Irish plantation owner and two on my father's, which likewise traces back to people of Black and Indian decent, of tribes unknown. It hasn't mattered that I couldn't trace the bloodline across the Atlantic Ocean. Identifying myself as an African has hardly been important to me, and rarely do I refer to myself as an African-American. I've been proud of being "Black" long before Jesse Jackson began trumpeting the idea of attaching ourselves to a culture to which I was, quite frankly, unapologetically clueless. What does my claiming to be African, without any relatable ties, say about who I am any more than my being Black? This unexpected visit to Ghana would, in a sense, address this question for me. This wasn't a trip I'd planned to take. For the most part it was work -- a magazine assignment to document another woman's journey through Ghana. It was kind of a behind-the-making-of a story on the Women's Entertainment cable network travel series "Journey Women Off The Map," which took her, and me, on an expedition into remote villages. For a few hours each day in our 10-day tour, we shared in the lives of local cocoa farmers, Elmina's early morning fishermen; the Kente craftsmen, a voodoo priestess, and scores of delightful children; and into the cities of Accra and Kumasi we visited bustling marketplaces and dined in outdoor restaurants. Unlike my travel companions -- cameraman Douglas Spencer, the part-time Canadian filmmaker who created the series and "journey woman" Thara Pillai, also a Canadian native, of East Indian origin, now living in New York -- the Ghanaians, like the man on the plane, embraced me in the bosom of this Motherland, with the expectation of understanding this family of people who saw me as a prodigal daughter of sorts; the daughter of privilege, freed from the poverty that plagues many of today's Ghanaian citizens, by way of the African slave trade so long ago.
At Cape Coast, underneath the doorway, which above read MALE SLAVE DUNGEON (Circa 1792), I found myself hesitating a bit, peering down into the cavernous, worn-brick lined corridor that lead to underground cells which held thousands of African captives, sometimes for months. This is where human beings were herded shoulder to shoulder, shackled, and stood in their own waste, which after 200 years has raised the floor level some two feet. That's what I'd be walking on, decaying human excrement, from wall to wall on which the finger scratches of desperate people are permanently etched into the stone and mortar.
It was somewhat surreal, standing inside the humid prison as a priest, speaking in Twi, the Akan dialect, was praying to the ancestors to thank them for my return home. That's what my tour guide Edward told me following the brief ceremony, and then the guide asked, "How do you feel about where you are standing?" I said how terrible it must have been for the people enslaved here. Again, he ask, "How do you feel about standing on this ground of your ancestors?"
As I stood in the cell unable to visualize the faces of so many unknown forefathers who had died there, I tried to imagine myself crammed into this dark, dank dreary place with thousands of others, naked, with little food or water, no light, enduring a suffocating stench in the air. It was a menacing thought. Despite what I'd seen on television on the show "Roots" and all those other made-for-television movies of the week, it was difficult to fathom the kind of horror that had taken place here, just a few yards away from the shores of the most peacefully breathtaking beachfronts I've ever seen.
Trying to put it into words is no easier now than it was several weeks ago when I was discussing it with the young waiter at the hotel restaurant in Kumasi. We launched into a long conversation, one that I'd seemed to be repeating daily on my trip, about the connections between Africans and African-Americans. Overall, he said, most Black people he'd met from America attempted to identify with the country emotionally, but he cynically viewed it as more of a commercialization of the culture, with African-Americans' adoration for Kente cloth, African statues and art, and textured hairstyles. It's trendy; fashionable, he said. But how many African-Americans would trade their lives in America for one in Africa? Not many, he said, answering himself. I shook my head-wholeheartedly agreeing. Then he asked, "Are you Black or African-American?" (The definition being African-Americans are those who look African -- which I was told I do; and Thara, with her tanned skinned was considered "Black.") When I replied, "Black," he sneered at me a little, cocked his head and called me "obruni," which I knew, thanks to Edward, meant White man or foreigner. It wasn't an insult, at least I don't think it was, and even if it was, I was "obruni" in Africa ­ an American in a foreign land.
When I returned to the States a few weeks ago, I spent several sleepless nights, in antihistamine-induced haze, wrestling with a complex thought about my Ghanaian experience. Despite thoughts of wholeheartedly embracing this land where my ancestors could have possibly once lived, I realized that I could no more deeply identify with the country and its people as I could to those I met during my tours of other distant regions such as Jamaica, Japan, Mexico or Canada.
Certainly, I've reveled in sharing with friends the origins of where chocolate really comes from and the story of how I ended up dancing with a horses tail at a voodoo ceremony. I've displayed my Adinkra printed cloth on a wall and can proudly explain what its artistic symbols really mean. I've shown off my snap shots of the villages and mud huts with palm branched roofs, of the tropical plains, and of the sun-licked ebony people I met while I was there. I know more now about the culture and the history than I did before, and would hope to maintain relationships with those with whom I exchanged addresses and emails. Having an international pen pal, for the first time since the fourth grade, would really be nice. And yes, some day, I'd like to return to Ghana, maybe go on a safari in the northern region, or take my parents vacationing there for the holidays. From the stories I heard of Christmastime in Accra, it's like summer beach parties in Miami.
Without a doubt, this was an unforgettable experience, but I see myself as being no more African now than I did before. I remain Black and proud, and tickled to be an American.