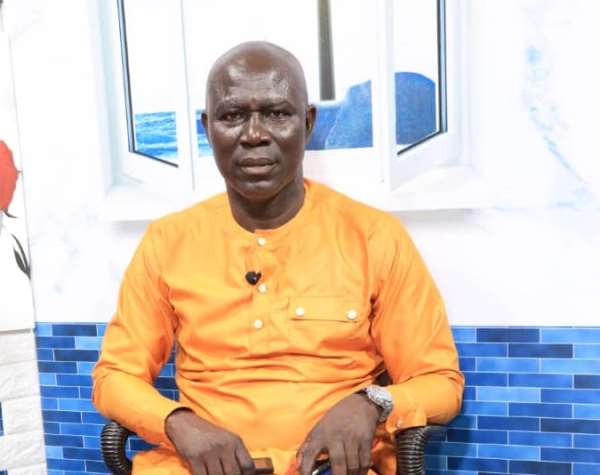 Mr. Albert Boamah - Kumasi Sofoline GPRTU branch Chairman
The Kumasi Sofoline branch chairman of the Ghana Private Road & Transport Union (GPRTU) Mr. Albert Boamah has said the death toll of road accidents far exceed the number of persons who died of covid-19.
He said despite the rising figures of road carnages, government seems not to care much about the situation.
Speaking to this reporter in an interview, Mr Boamah attributed the road carnages to indiscipline and fragrant disregard of the road traffic regulations as enshrined in the Legislative Instrument (L.I) 2180.
Chairman Boamah noted that as a transport operator, statistics revealed that from January to June this year, the country recorded 1,454 deaths through road accidents cases. Out of the numbers, Ashanti Region recorded 297 deaths.
Mr Boamah who accused the police of extorting monies from the drivers and allow them to go unchecked, blame them partly for the road deaths.
Showing a video clip to justify his claim on how the police demand bribes from the drivers and allow them to go unchecked, Mr Boamah cited how he has on several occasions, battled with some policemen who were detailed to check recalcitrant drivers at the checkpoints at the Sofoline interchange.
Chairman Boamah called on the Ghana Highway Authority, Motor Transport & Traffic Department (MTTD) D LA and all stakeholders in the transport industry to join hands in the crusade against road accidents.
This, he said can be archived when the L. I.2180 policy which governs road traffic regulations are properly implemented.