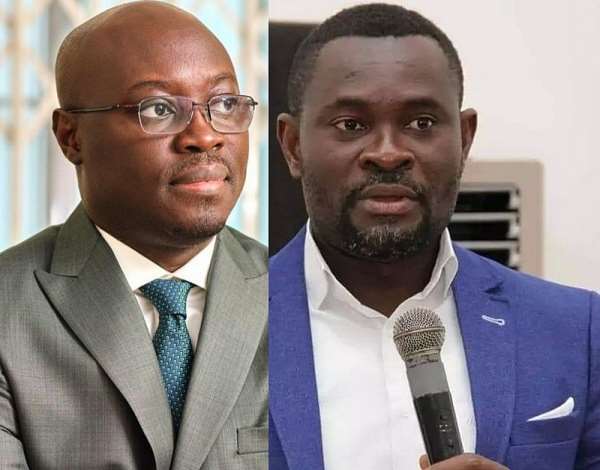 Deputy Minister of Finance Dr John Ampontuah Kumah has rubbished suggestions by the Minority in Parliament that Ghana needs to seek debt relief from the International Monetary Fund (IMF).
He describes the call by the opposition party as "lame".
Speaking on the sidelines of a Policy Dialogue organised by the Minority in Parliament at the University of Professional Studies , Accra (UPSA), he stated, "The NDC solution is for Ghana to go back to IMF, that is a very lame suggestion to give to us," he told TV3 on Monday, July 26.
"I can tell you we are not going to IMF today or tomorrow, not as far as this government is concerned. Maybe when the NDC comes back to power in future and they want to take Ghana back to the IMF, we will do that."
His comment follows Ranking Member on the Finance Committee of Parliament, Dr. Cassiel Ato Forson who urged government to run to the International Monetary Fund (IMF) for urgent debt relief amid the rising debt stock of the country.
Currently, Ghana's total public debt stock has increased according to new data released by the Bank of Ghana.
The debt stock which ended the first quarter of 2021 at GH¢ 304.6 billion, increased by almost GH¢ 30 billion in April and May.
This has seen Ghana's total public debt as of the end of May 2021 rising to GH¢ 332.4.
Delivering a lecture at the party's 'policy dialogue on the economy' on Monday, July 26, 2021, Dr. Ato Forson said there can be no debate over the fact that President Akufo-Addo and Vice President Dr. Mahamudu Bawumia have completely mismanaged the country's economy.
Factoring in the increasing debt stock, the former Deputy Finance Minister said the government must return to IMF and seek debt relief.
"The Akufo-Addo-Bawumia government must seek urgent debt relief from the International Monetary Fund through the newly proposed Debt Relief Initiative, known as the Common Framework for Debt Treatments Beyond the Debt Service Suspension Initiative (DSSI), which can be likened to the HIPC Initiative," Dr. Ato Forson shared.
According to the Member of Parliament for Ajumako-Enyan-Essiam Constituency, the government must demonstrate seriousness in resolving these major problems by announcing convincing measures in the mid-year budget review set to be delivered by the Finance Minister in Parliament on Thursday.
Meanwhile, the new debt figure brings Ghana's debt to Gross Domestic Product (GDP) ratio to 76.6% as of the end of May.