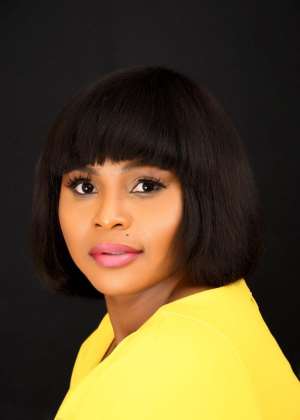 The first all-women match took place in 1895 - 'North' beat 'South' 7-1, making it a thrilling event to witness. But after early successes of women's clubs and matches nationally and internationally, the Football Association banned women from playing at their grounds in 1921, citing "…the game of football is quite unsuitable for females and ought not to be encouraged.
It was not until the 19th century that women were allowed to partake in sports and other athletic activities. The following century, which is the 20th century, was when they were officially permitted to play on a competitive level.
The history of males playing sports extends back to ancient times. A common denominator besides the delayed start is the fact that weren't and are still not recognized or appreciated enough as compared to the male counterparts when it comes to sports.
Sports challenge femininity; it's hot, sweaty and competitive so before time, parents of girls find it hard to see their daughters not conforming to the cultural norm.
This is particularly true when young women choose sport as a profession. Until this point, society has been comfortable with women playing sports but once you add a competitive element those norms are challenged
There is a vulnerability in masculinity as the increasing prevalence of women in sports and punditry is threatening existing ideas of masculinity. Men are becoming more aware of what they see as their own insecurities and feel that their traditional privilege in this field is being threatened. Are the men in fear of sharing spaces they perceive as their own?
Is that the reason comments like "girls don't play as hard as boys or you throw like a girl ``are passed by people often to female athletes? Such stereotypical comments like these are very demeaning and belittles the sports women whilst placing male athletes on a higher pedestal.
The belittling has created an immense gap between the male and female sports, attributing to key factors such as insufficient media coverage, undeniable biological components, a delayed start and systematic sexism.
The fact that the World Cup is competed for, exclusively, by men, there is an enormous amount of diversity in this competition in terms of race, color and ethnicity, but not of gender.
Any form of discrimination is wrong; football is for everyone; it should be empowering our daughters as well as our sons. Female athletes are expected to be fair, accessible, approachable, wholesome and give their time to fans willingly in face to face and online interactions, despite people ignoring any sense of private time and space.
This is not to say that only men have a right to comment on professional football, but television stations sought to have women on the panel for reasons of appearance rather than to satisfy a latent demand to hear their opinions.
No matter the reasons why women are represented in sports media, it is an opportunity for them to show that women are serious about sports and that they can offer insights on their own terms.
Serena Williams' catsuit at the 2018 French Open became the talk of the day, when announcing an updated dress code that essentially bans the functional (and fun) outfit from future tournaments.
French Tennis Federation president Bernard Giudicelli said: "One must respect the game and the place". It is unclear how a catsuit shows lack of respect for tennis on Williams' part, and wonder if this is an example of the gendering of sports discourse.
According to vogue magazine, zero female athletes appeared on the list of the 100 Highest Earning Athletes. There are so many reasons as to why that is because men sports receive more media coverage as compared to women.
The vast amount of media coverage they get also help open more doors for sponsorships. They gain endorsement deals and personal branding initiatives, which becomes another source of income, further widening the sports pay gap.
The question most people should ask is how come women don't get the same treatment and are left behind? Questions like these cannot be answered without including all other factors that come to play.
Some of these factors are based on stereotypical ideologies that, we have normalized into our culture over the centuries. These are key aspects that stem from factors that we have no control of, like our biological make up which is a major element that can't be ignored when addressing the issue.
According to the Sherry Wolf of the International Socialist Review, men tend to weigh more and have greater muscle mass than women. Men have 40 to 60% greater upper body strength and 25-30% more lower body strength.
However, with training and nutritional guidance, on par with the men, female powerlifters for example have narrowed the gap in actual strength to between 0-8%. There have been studies where women's lower body strength used in performing leg presses has exceeded that of men.
While there is a connection between the muscle size and strength, there is not a direct correlation as other factors can influence an athlete's strength such as age, limbs and muscle length and genetics.
According to Forbes Magazine, this year's Equal Pay Day was April 2nd; the day that symbolizes how far into a second year that women must work, on average to earn what men earned in the previous year.
For women in professional sports, it will take years to catch up with their male peers but they work harder and perform better than the men yet earn much less. Let's take a look at the US women's soccer team.
They have won four Olympic gold medals but the men cannot boast of one, they have also won three World Cups, but the men, none. The women team is seen and ranked number one in the world, yet they are paid at a rate of just over one third of what the men get.
For the first time, Adidas will award players in the winning Women's World Cup the same bonus as their male counterparts and many of this achievement could have happened if women held ministerial positions in sports and even coaching.
Women aren't represented in leadership roles within sport. The International Olympic Committee has raised the issue of a lack of women in leadership positions.
In the UK, women only account for 30% of the boards of the National Governing Bodies of England and Wales.
The difference between both genders when it comes to sports isn't always centered around their salaries. Women don't receive enough marketing; they barely receive any media attention.
As Washington Mystic player Elena Delle Donne said last year, "we do not get promoted as our male counterparts do. Yes, I'm talking about the NBA. When you put millions of dollars into marketing athletes and allow fans to get to know a player, they develop a connection with someone or something where they get more engaged and continue to want to see or learn more.
How is anyone going to get to know me or any of my colleagues if we aren't marketed as much?" she quizzed. With that being said, it is easy to say that the root of this gap exposes the lack of equality in the world of sports.
The pay gap in basketball is much worse. WNBA players make $71,635 on average while the average NBA salary is $6.4 million. Last year's number one WNBA draft pick, A'ja Wilson, is earning just $52.564 and bonuses amplify this discrepancy. These factors listed above are reasons why there are such a huge gap amongst both genders when it comes to sports.
There has been decent number of advances set in place to combat the bridge between male and female sports. In terms of recognition, women have come a long way but that still isn't enough to keep the hype gourd female sports afloat.
Even female pundits are sometimes ridiculed for reasons best known to culprits, yet, I am hopeful for the future of female punditry in all aspects of sports.
Women play a vital role in sports and if given more room, they can take the whole diaspora to another level. Fellow women hiding in their shells, it's about time to burst open and allow the world see your greatness.