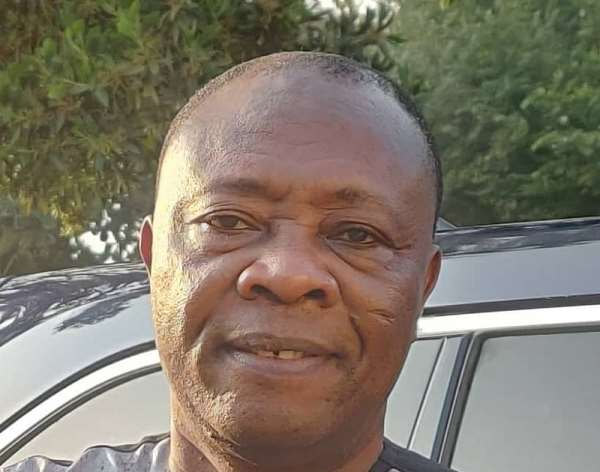 Panelists at an international Webinar Workshop organized by Saudi Arabia's UNESCO Regional Centre for Quality and Excellence in Education (RCQE) on "Governance in Education: Challenges and Rethinking of Mechanisms" have underscored the key role played by governance in the operations of educational systems, particularly universities.
The Webinar Workshop, which was monitored by this reporter created a platform for UNESCO Centres of excellence, including Ghana's Institute for Educational Planning and Administration (IEPA) located at the University of Cape Coast, and other stakeholders in education to interrogate the role of Governance within the context of the current global COVID-19-triggered complex challenges facing educational systems.
Contributing to the discussion on behalf of Ghana's UNESCO Category 2 IEPA, a Professor of Educational Leadership, Prof George K.T. Oduro, gave an overview of challenges facing education in Sub-Saharan Africa.
He identified Human Capital Development as a critical need since the sub-region scored an average of 40% in the 2020 Human Capital Index (HCI) released by the World Bank. 'An HCI of 40% implies that our Sub-region has a 60% deficit of skilled workers which we need to be tackled.
According to him, education playsddďbb a critical role in addressing these human capital needs of the Sub-region.
Prof Oduro noted that without effective and efficient governance of educational systems in the Sub-region, little can be achieved. He said Governance provides strategic leadership for accomplishing the vision and mission of educational institutions, reducing institutional risks and facilitating attainment of the purpose for which nations invest in education.
"We need strategic governance of our educational system to address the challenges of access, quality and equity issues facing the sub-region," he emphasized.
The Professor of Educational Leadership observed that individual countries in the sub-region have made progress in matters of access expansion; yet the overall performance of the Sub-region is not encouraging.
Prof. Oduro referred to a 2019 UNESCO statistics that shows that, globally, Sub-Saharan Africa has the highest rates of education exclusion, with 60% of its youth aged between 15 and 18 out of school.
In terms of quality, he said the Sub-region has a literacy rate of 65.5% lower than the world average of 86.3%. He further identified equity as a cross-cutting challenge inhibiting development in the Sub-region emphasizing that gender, geographical and socio-economic in-equities remain a challenge.
Prof. Oduro identified three key areas that pose challenges to the operationalization of educational governance in the sub-region.
These include (i) quality and equity issues triggered by limited funding which undermines implementation of educational plans, little relevance of academic programmes which end up producing indegenes who think globally with little knowledge about their own cultural context; and poor data base which affects diversity management initiatives.
(ii) COVID-19 pandemic which has obstructed planned academic programmes, necessitated online teaching and learning within the context of scarce ICT infrastructure and socio-cultural factors which pose challenges of managing especially the spacing protocol.
And (iii) Stakeholder interference, particularly political interference which tend to place sectional interest above institutional interest and thereby weakens governance structures in educational institutions in the Sub-region.
According to Prof. Oduro, to cope with governance challenges and ensure efficient governance of education in Sub-Sahara Africa, he called on Government in the Sub-region to increase their budgetary allocation for ICT infrastructure to assure equity, promote quality and ensure availability of efficient and reliable infrastructure to support online teaching and learning in schools.
To address the challenge of diversity, Prof Oduro urged governments to invest more in data base building to facilitate education planning and policy formulation.
While acknowledging the impact of globalization on citizens of the Sub-region and the need to develop global consciousness in students, Prof Oduro said development in the sub-region would continue to be challenging if our education system does not produce an indigene who will first think and behave as an African before thinking as a Global citizen.
"It is only when our governance system prioritizes African identity in education that our educational system can produce an African Scientist who will move beyond academic credentials to a stage of an applied scientist that would proactively lead in addressing human security challenges facing the Sub-region."
In conclusion, the Professor of Educational Leadership called on politicians and other stakeholders to allow educational governance to function without interference.
He noted that the mission of educational institutions is undermined when political interference renders governance structures dysfunctional.