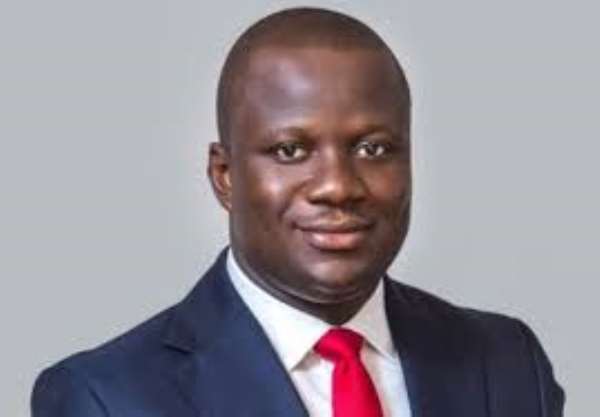 The minister designate for Lands and Natural Resources Samuel Abu Jinapor has refuted claims by the Assin Central MP Kennedy Agyapong he and his colleagues demanded US$20,000 from an investor who wanted to meet President Akufo Addo.
Answering questions posed to him by the Appointments Committee of Parliament, the former Chief of Staff stated that the allegations against him and his colleague Asenso Boakye are untrue.
He said that the Akufo-Addo presidency is not a transactional one insisting that "Let me state here and again respectfully that Akufo-Addo's presidency is not a transactional presidency".
It would be recalled that in 2017, the Member of Parliament for the Assin Central in the Central Region, Kennedy Agyapong, alleged that the then Deputy Chiefs of staff Samuel Abu Jinapor and Asenso Boakye demanded $20,000 from an unnamed investor to help him meet President Akufo-Addo.
The Assin Central lawmaker made these comments on his platform, Oman FM but quickly added that the president was unaware of the happenings by his staff.
"Abu Jinapor and Asenso-Boakye are not the only two alleged to be involved in corrupt activities at the presidency, they are many others as well. When I started complaining about the president being surrounded by sycophants and corrupt people I had people calling me to stop making those allegations.
"I was there and these same people called me back to tell me that they wanted to have access to the president and they were asked to pay $20,000 thereabout before a meeting can be arranged between them and the president, why should it be so," the legislator alleged.