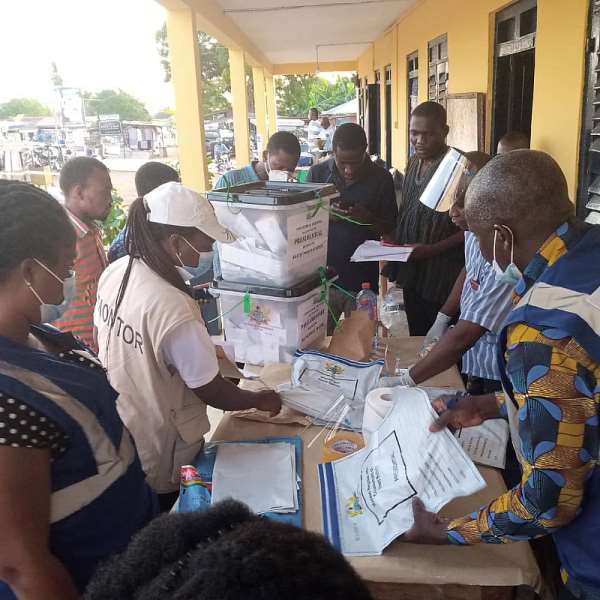 The Akatsi South constituency in the Volta Region expects 169 voters, made up of 112 males and 57 females to cast their ballot in the special voting exercise.
The election was held at the Akatsi South Municipal police station in Akatsi.
Mrs Akorfa Buabasa Asamoah, the Akatsi South District Electoral Officer said the exercise was generally successful without any tension.
She explained the exercise was free and fair.
Mr Joseph Fleagbo, the Registration Officer also disclosed to ModernGhana news that the use of the Biometric Verification Machine BVR) was successful without any problem.
Party agents present during the election were National Democratic Congress (NDC), the New Patriotic Party (NPP), and the Ghana Union Movement (GUM) who expressed satisfaction after the election.
No voter was challenged during the voting process.
All covid 19 protocols such as the wearing of facemasks, washing of hands, use of hand sanitizers, social distancing among others were strictly observed.