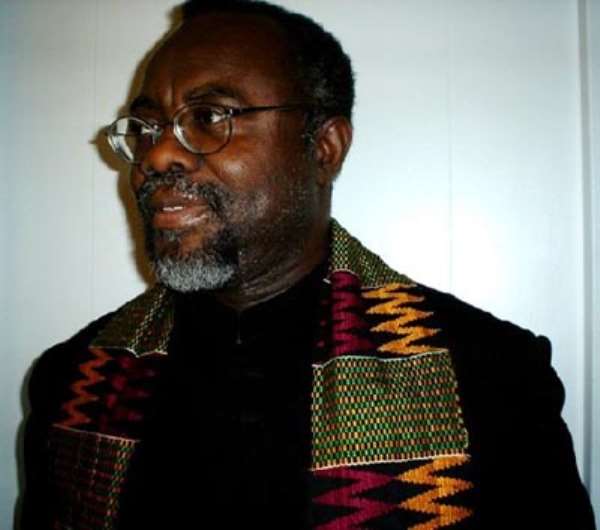 I have yet to verify the full details of how this entire fake news story about the Akufo-Addo-led government of the New Patriotic Party's having supposedly applied to be readmitted into the International Monetary Fund's economic remediation program called the Highly Indebted Poor Countries (HIPC) program came to trend on social media. From the look of political activities on the ground, in the runup to the 2020 general election, it is unmistakably clear that the entire hoax was fabricated and disseminated by the fast-faltering and officially suspended 2020 John "Akonfem-Kanazoe" Dramani Mahama Presidential Election Campaign. We can clearly see this from the fact that it is almost exclusively the key operatives of the Mahama-tugged National Democratic Congress who have been having what may be aptly termed as a field day celebrating what these kleptocrats and political scam-artists comically claim to be the effective collapse of the country's COVID-19-buffeted but still strongly standing and vibrant national macroeconomy.
What is also pathetic about this lame attempt to use false propaganda to kickstart the effectively comatose and long-declared braindead 2020 Mahama Presidential Election Campaign is that the National Democratic Congress' apparatchiks have, once again, exposed themselves to be complete illiterates when it comes to the standard procedure by which a HIPC-classified country may be readmitted into this program that has been specially established for countries whose leaderships have demonstrated themselves to be practically incapable of extricating their economies from the most basic level of subsistence, obviously because such leaders are, like those of Ghana's main opposition National Democratic Congress, either so thoroughgoing intellectually and professionally bankrupt that short of a HIPC resuscitation program package, the only other alternative left is collective total self-annihilation.
The good news here is that even while it cannot be gainsaid that the COVID-19 Pandemic has, indeed, taken considerable toll on our nation's economy, nevertheless, this totally unforeseen scientifically wrought economic depression is absolutely in no way unique or peculiar to Ghana. As we all know, it is a global trend from which Ghana under President Addo Dankwa Akufo-Addo may be laudably envisaged to have fared much better than most Third-World countries and economies. The Mahama Posse has exposed itself to be totally ignorant of the procedural workings of the HIPC program, especially vis-à-vis the fact that since 2004, Ghana has been declared permanently ineligible to be readmitted into the HIPC program, which was first entered into by the Jerry John Rawlings-led National Democratic Congress' government in 1996 and successfully negotiated out of by the John Agyekum-Kufuor-led government of the New Patriotic Party (See "Ghana Not Declared as HIPC – IMF Country Representative" Ghanaweb.com 10/27/20).
Even assuming hypothetically that Ghana's economy has, indeed, hit rock bottom, as the Mahama shills in both the academy and on our city streets are pontifically and jubilantly claiming, the stark fact still remains that it is the progressive policymaking wonks of the New Patriotic Party, and not the progress-bereft leaders of the National Democratic Congress, who have established a track-record of being able to lift the country out of even the deepest economic morass. The fact also remains that even under a HIPC-like economic dire straits or difficulties under the progress-oriented Akufo-Addo Administration, the level of socioeconomic, technological and cultural development in present-day Ghana is far better and significantly more impressive and qualitative than what prevailed under the scandalous and unprecedentedly abysmal socioeconomic stewardship of the four-and-half drawn-out years of the Mahama regime, when rank corruption, ministerial double-drawing of salaries and indescribably gross administrative incompetence culminated in a virtually total energy-supply blackout that became globally infamously known as "Dumsor," resulting in the effective collapse of at least half of all business enterprises in the country.
Ghanaians must count themselves more than darn lucky to have been blessed with just the right leader and leadership in the post-COVID-19 era. You see, Dear Reader, under the Dumsor-inflected blood-stained tenure of "The Flying Guinea-Fowl Man," Ghanaians were disdainfully exhorted to simply shut up and work suavely and diligently around the vagaries of Dumsor. It is absolutely without contest that given the unfettered choice between the Mahama-supervised Dumsor political regime, totally devoid of any socioeconomic reliefs whatsoever, and a HIPC-like economy with fee-free Senior High School Access and a credible and functioning National Public Health Insurance System and the restoration of the age-old Nurse- and Teacher-Trainee Allowances, among a legion of other socioeconomic reliefs and social intervention programs, the overwhelming majority of Ghanaian citizens and voters are apt to choose the Akufo-Addo National Development Agenda.
Truth be told: We prefer a HIPC-like economy with bill-free water, gas and electricity supply for a half year to four-and-half years of Dumsor without candlelight, a flashlight or even a hurricane lamp. That is how a Mahama comeback national economy will look like to the overwhelming majority of the Ghanaian citizenry. Let your Guinea Fowls forever stay in Ouagadougou, Little Dramani.
*Visit my blog at: KwameOkoampaAhoofeJr
By Kwame Okoampa-Ahoofe, Jr., PhD
English Department, SUNY-Nassau
Garden City, New York
October 28, 2020
E-mail: [email protected]