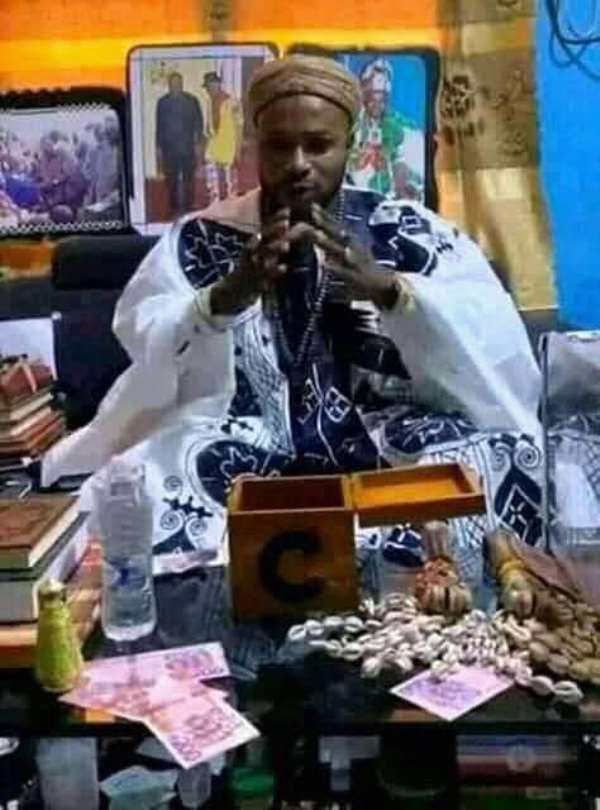 Sheikh Muntaka Abdul Rahman, a renowned soothsayer and psychic healer based in Yendi has predicted a narrow victory for Nana Akufo-Addo in the coming elections
He declared that per his spiritual consultation and dreams and all spiritual-related signals all points to the fact that NPP will be victorious.
Sheikh Rahman is known for his accurate predictions and healings in the country.
He was speaking to journalists in Kumasi at the weekend.
He said, by spiritual consultations, the main opposition party (NDC) will close the gap unlike the 2016 election difference but quick to add that, many NPP MPs will lose their seats.
He explained that the possibility of NPP retaining power is paramount because his ancestors have spoken with him already due to the truthful manner in which the NPP has dealt with issues.
He called on the NPP as a party to pray hard for the physical manifestation of the predictions.
He said, in the physical political world the economic emancipated implemented by NPP is indeed something to write home about and that has indeed pushed their fortunes for victory after the election.
The Psychic healer hinted that there shall be security challenges in the country during the election and therefore the need for conscious tight security and vigilance.