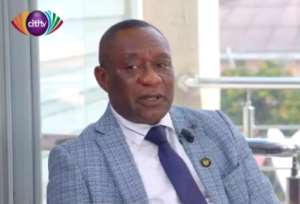 A former Member of Parliament (MP) for the Bantama constituency and the Executive Director of the Environmental Protection Agency (EPA), Henry Kokofu has called on former President John Dramani Mahama to stop politicising galamsey issues in the country.
Mr. Mahama has promised to retrieve all confiscated excavators and concessions belonging to small scale miners in the country if he wins the 2020 elections.
According to him, President Akufo-Addo has failed in his promise to fix the problems facing small-scale miners in Ghana.
But Mr. Kokofu believes the NDC flagbearer should be blamed for all the challenges the country is facing in dealing with the menace.
The EPA Executive Director insisted that the activities of the illegal miners heightened during the former President's tenure.
"I don't understand the basis for the hypocrisy about the galamsey fight from NDC because it was under their tenure that the activities of galamsay heightened in this country; from 2011, 2012, up to 2014 and leading to 2016."
"…But for me, it is not about apportioning blame. We as a nation through President Akufo-Addo have decided to fight this and that is where the focus should be. We shouldn't focus on the propaganda gimmicks going around saying he will give back the seized excavators. So he should stop this propaganda he is doing."
He made these comments when he appeared on the news review segment of Citi TV's Breakfast Daily on Thursday, October 22, 2020.
---citinewsroom
Like, subscribe and follow our photo reports here: