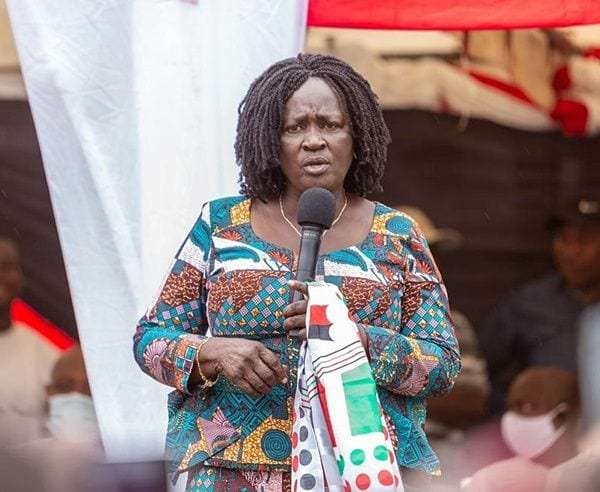 The vice-presidential candidate of the opposition National Democratic Congress Professor Naana Jane Opoku-Agyemang says President Akufo-Addo and the ruling NPP are being delusional on the state of roads hence their position on Okada in the country.
"I have travelled to several communities and if you see the kind of roads that we are driving on, you can only conclude that only motorbikes can transport these people on such roads," Prof Naana Opoku Agyemang told host of Abusua Nkomo Kojo Marfo.
Questioning the president's insistence on maintaining laws that ban the commercial use of motorbikes for passenger transport, Professor Opoku Agyemang asked, "I drive on asphalted roads to my house. So does the president. But does he think everybody drives on asphalted roads?"
She demanded that the president and all persons opposing the legalization of Okada appraise their appreciation on the plight of Ghanaians living in rather deprived communities in the country.
While the National Democratic Congress is promising to legalize and regulate the controversial Okada business, the NPP contends there is data to prove that the business poses high risk of road crushes endangering passengers.
The opposition has described as flawed, the promise of the governing New Patriotic Party, to provide car loans as a safer alternative for riders.