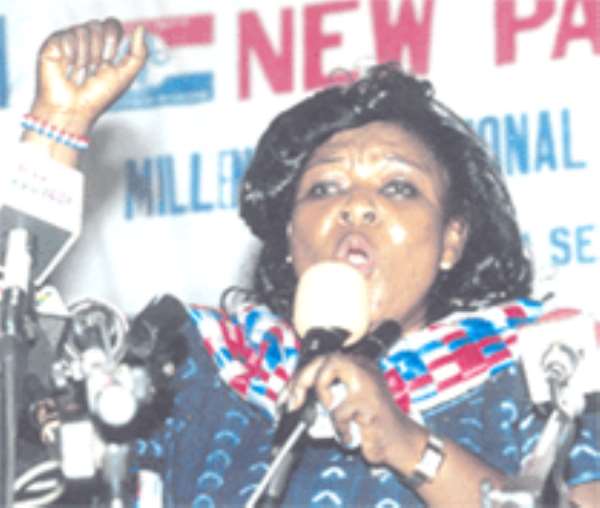 The Member of Parliament (MP) for Cape Coast, Ms Christine Churcher, has stated categorically that she has not resigned as the MP for Cape Coast.
She said the media and some individuals in the society could not provoke her to bow out of parliament.
The MP said she had observed critically all the spin and the propaganda about her in the Ghanaian media, which were all aimed at trying to push her out of parliament and added that "apart from the good people of Cape Coast who elected me and whose interest I have pursued over the years and continue to do, all the dirty attempts will not yield any fruitful result for them."
Ms Churcher, who is on holiday in London, was reacting to debates on a story about her in some newspapers on a Ghanaian radio station in London.
She expressed her disappointment at the reports and reiterated the need for journalists to cross-check their facts before going to press.
According to the story in an Accra daily, 'the former matriarch of Cape Coast politics, who delivered the Central Regional capital to the ruling party in 1992 and held onto it till 2001 in the face of three-pronged assaults on her, is on the ropes gasping for political life after being dropped ignominiously from her position as Minister of Science, Technology and Environment.'
Ms Churcher said she had not run away as was being peddled around, and explained that "Parliament is on recess and I have, therefore, taken some days off to rest.
I am not the President and I need not to tell the whole world that I am travelling."
She stressed that the people of Cape Coast had confidence in her. She said on three occasions she won the seat and had since been representing the good people of the municipality, adding that she is not corrupt.
"I am rather an achiever so why will I run away?" she enquired. The MP and former Minister of Science, Technology and Environment debunked the reports and lamented over what she described as harassment.