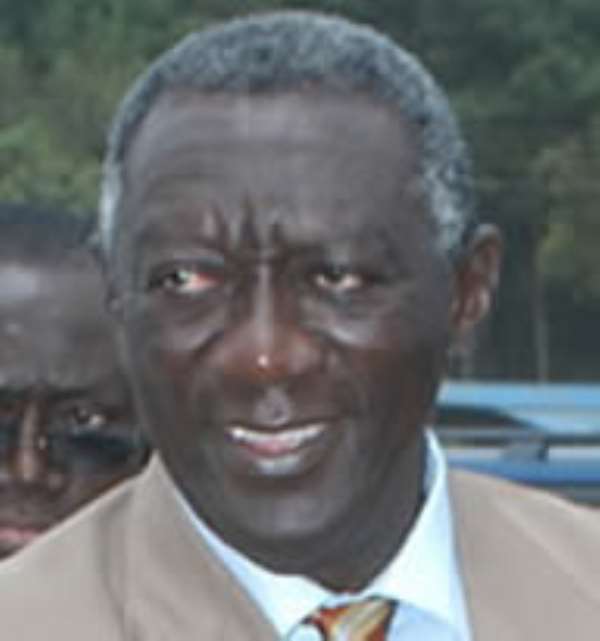 It's always a privilege to be asked to cover a president on his foreign assignments. I have often read of how senior American or British journalists/editors have been able to squeeze out exclusives because of proximity in the private space of a presidential or prime ministerial executive jet. I was not expecting that kind of privacy for our president when I had the opportunity to cover his appearance at the NAM Conference in Havana, Cuba and later the 61st UN General Assembly in New York.
Since being elected president some six years ago, he's had to jostle with other travelers on commercial flights on his international assignments.

Foreign travel is now an indispensable part of every profession and no profession is more called upon to travel than that of "world leaders" (presidents, kings, queens, prime ministers, foreign ministers, special representatives, etc).
In the more active economies of the world, business travel, as it is called, together with holiday travel are the mainstay of the aviation industry. Where executives cannot afford the delays and inconveniences of ordinary commercial travel, they opt for their own executive or private jets and zoom from one place to the other attending meetings, clinching deals, inspecting investments or just to unwind.
Perhaps the most famous private jet in the world is the special Boeing 747, called Air Force One, in use by US presidents. Air Force One is publicly funded and forms part of the fleet of the USAF. When former US President Bill Clinton visited Ghana a few years ago, Air Force One, parked on the tarmac of our international airport was as much an image of interest and curiosity to Ghanaians as the US president himself. On the ground or airborne, we are told, Air Force One can act as home, office, war room and can keep the president out of harm's way for an indefinite period
On his way to the NAM Conference and UN General Assembly, the Ghanaian President's commercial flight took off a day before the press team covering him and senior officials of the Ministry of Foreign Affairs. In our pre-departure press briefing, we were informed that we would catch up with our president the next day and arrive more or less on the same day in Havana, but that was reckoning without the foibles of ordinary commercial travel.
A minor mishap regarding aviation fuel meant that our outward bound flight had to be diverted to Cotonou where further delay kept us for hours. It was an inauspicious beginning! When the flight eventually took off, we were way behind schedule and it was quite obvious that we would miss our connecting flight to Madrid en route to Havana.
Surely we did, and the prospect of arriving in Havana almost at the same time with our president started looking ever more like a mirage. They put us on another flight and we arrived in Madrid with very little time to get the connecting flight to Havana. We had to spend the night therefore in Madrid. British Airways bore that cost. The 24 hour layover allowed one the chance to see a little of the Spanish capital with the added bonus of a formal meeting with Ghana's Ambassador to Spain.
His Excellency Mr. Tsegah, a suave and gentle-mannered diplomat treated our visit to the embassy as a national assignment and briefed us on the activities of the mission in Spain. He was particularly desirous of helping the hundreds of illegal Ghanaian immigrants who had benefited from an amnesty by the Spanish government, but who did not have the appropriate papers to prove Ghanaian citizenship.
He said these Ghanaians were employed in the agricultural areas of Spain picking fruit, vegetables and doing other jobs that the local Spaniards shied away from. As a fairly young mission, he explained that he and his staff were still in the process of compiling and/or updating all manner of data. In an aside, he told us that other African heads of state/government on their way to the NAM/UN General Assembly had also stopped over in Madrid - but within the convenience and dignity of their countries' executive jets!

My impression of Madrid: a clone of other European cites like London, Paris, Berlin and their EU cousins but the creative vibrancy could not also be missed.
We left for Havana on Iberia, the Spanish national airline. The nine-hour journey was extremely boring and the service provided by Iberia quite poor; it definitely did not measure up to what I expected of an EU member state's airline
We arrived in Havana after the long flight, all so disoriented, we had lost our president on the way, only to run smack into the nightmare of Cuban security. This and other impressions of this sickle cell shaped island would be the subject of the next episode of this narration.