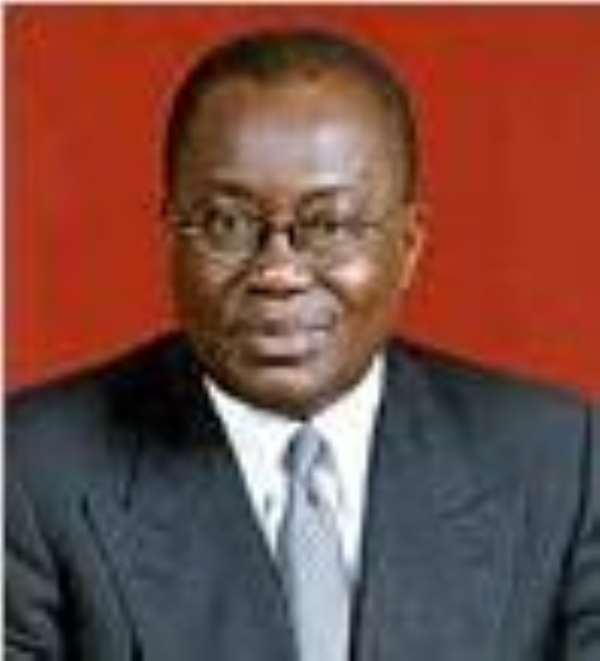 Ghana has joined la Francophonie as an associate member, in pursuit of her fundamental foreign policy objectives of establishing cordial relations with countries and organisations, which shared common goals.
La Francophonie is an organisation, whose member States used French as a common language.
Nana Addo Dankwa Akufo-Addo, Minister of Foreign Affairs, said on Wednesday that Ghana's strategic decision to be the gateway to the West Africa Sub-Region made it imperative that it related more effectively with its neighbours and consequently draw on all the advantages of good neighbourliness and regional integration for their mutual benefit.
He said there was no doubt that the integration project in West Africa would be considerably enhanced by the decision to join La Francophonie, which acted as the equivalent of the British inspired Commonwealth.
Speaking at a press conference to announce Ghana's admission as an Associate Member to La Francophonie, Nana Akufo-Addo said based on the instructions by President John Agyekum Kufuor, Ghana applied earlier in the year to join the organisation adding that the outright admission to associate membership showed the confidence reposed in her by the organisation.
"There are three categories of membership - observer, associate and full. Ghana's outright admission to associate membership, while others were granted observer status, is clearly an indication of the confidence reposed in her by the generality of the members of La Francophonie."
Nana Akufo-Addo said established in 1986, La Francophonie had 56 members, whose aims and objectives were geared towards the achievement of international peace; security; the promotion of good governance; democracy; human rights; rule of law and socio-economic and cultural development of member States, which were goals that Ghana ardently shared.
"Furthermore, there are compelling reasons of blood, history and geography, which demand that we nourish close relations with our Francophone neighbours."
The Minister said Ghana was not the only Anglophone country that had joined the organisation but Anglophone countries including Seychelles, Cyprus, Vanuatu and St' Lucia were also members.
He said Ghana was bordered on the northern, eastern and western frontiers by countries that used French as a common language adding that Ghanaians from all walks of life must developed the linguistic capacity to communicate easily in the language of the people surrounding them.
He said Ghana chalked a landmark success at the 11th Summit of Heads of State and Government of Francophonie, which took place in Bucharest, Romania, from September 28 to September 29, 2006 under the theme: "Information Technology in Education when she was admitted into the organisation as an Associate member."
The Minister said the summit, which was attended by about 37 Heads of State and Government, came out with an outcome document, "the Bucharest Declaration" on the resolution of the World Digital Solidarity Fund, the dumping of toxic waste in Abidjan, international migration and development and climate change.