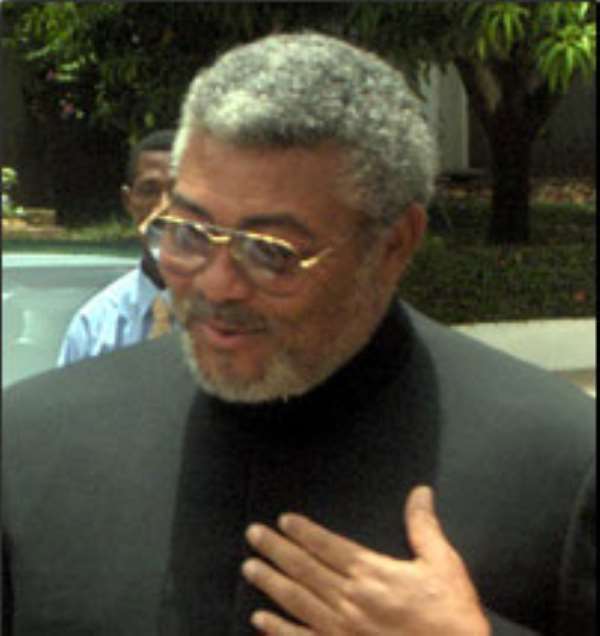 ….against Foreign Affairs & Two Others
The office of former President J.J. Rawlings is threatening legal action against the Ministry of Foreign Affairs, the Ghana mission in the US and the Daily Guide newspaper for allegedly collaborating to dent the image of the former president.
Special Assistant to Rawlings, Mr. Victor Smith said the former president received a subpoena from the Cook County Court of Illinois in the United States of America to appear as a witness in an assault case.
According to Smith the subpoena also asked Rawlings to come along with all documents relating to the execution of former Head of State, General Ignatius Kutu Acheampong.
He said however, that independent checks have established that the subpoena order is a fake document deliberately concocted to spite the ex-president and all who had a part to play in the forgery will have to answer in court.