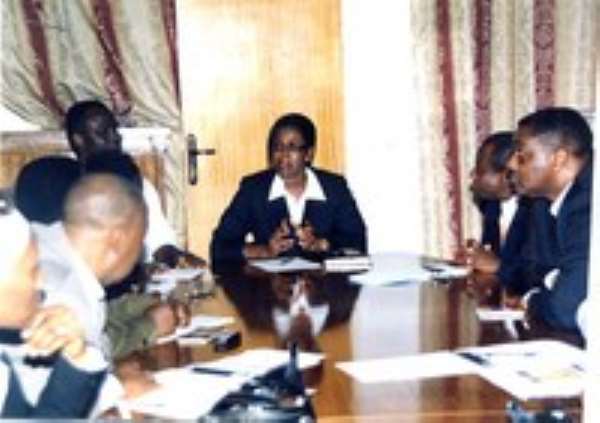 Mrs. Oboshie Sai-Cofie (middle), Deputy Minister of Information and National Orientation, having a discussion with senior editors of the media organisations in Tanzania when they paid a courtesy call on her at the ministry.
The 10 member delegation, led by Mr. Muhammed Seif Khatib, (right), Minister of Information, Sports and Culture, Tanzania, was in the country to exchange ideas with Ghanaian officials.
Mrs. Sai-Cofie stressed the need for African governments to continue to collaborate on issues of mutual benefit and relevance to the development of policies and programmes of their respectives.
Mr. Khatib, on his part, asked Tanzania and Ghana to cooperate in the area of sports to enable Tanzania to learn more of Ghana's soccer academies.