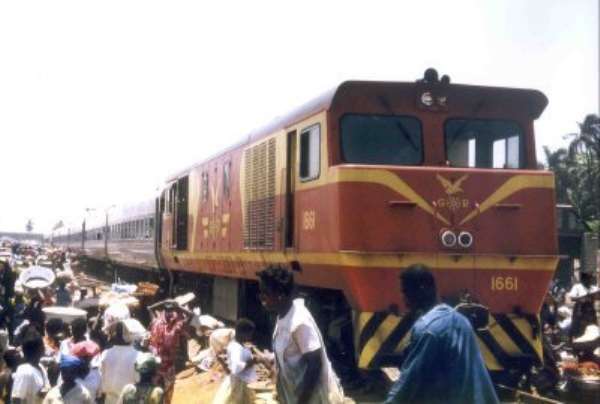 THE Board of Directors of Ghana Railway Company Limited has directed all occupants of railway lands within 50 feet on either side of the railway tracks, to vacate the area by October 25.
"Any occupant on the specified railway lands who fails to comply with this directive shall be forcefully ejected and prosecuted after the deadline," the Board said in a press notification issued in Accra.
The notification called for the removal of all structures in the stated areas before the company starts the first phase of an exercise to eject all occupants within the total distance of 100 feet.
It also asked occupants with valid building permits from the metropolitan or district assemblies to "submit the original copy of the permits to the city engineer for vetting".
It advised that the vetted copy must be submitted to the Railway Area Managers office before the October 25 deadline.