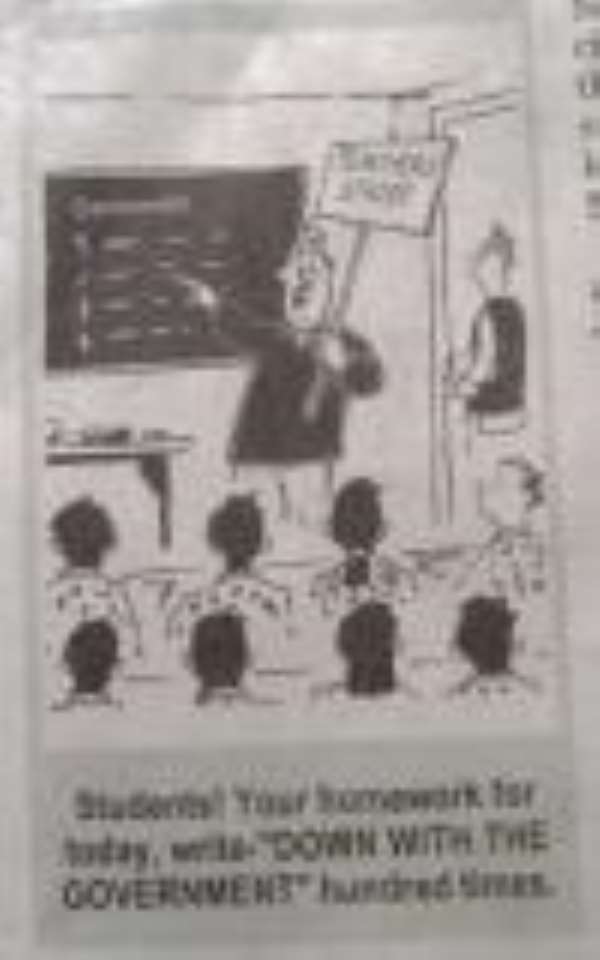 Mr John Kosi Hobenu, Volta Regional Director of Education on Tuesday said it was unprofessional for teachers to embark on strike action to demand improvement in their conditions of service.
"You can use other avenues to fight for your rights but refusing to teach innocent children is highly unprofessional," he said.
Mr Hobenu made the observation when he accompanied Mr Kofi Dzamesi, Volta Regional Minister and a team from Volta Regional Directorate of the Ghana Education Service (GES) and Ho Municipal Assembly visited some basic schools within the municipality to welcome kindergarten pupils to class one.
The occasion dubbed "My First Day in School" the team presented exercise books, pencils and biscuits to the pupils.
Mr Hobenu noted that no government could ever pay teachers sufficiently, adding, "Good pay is not the ultimate but the blessing of God."
Mr Dzamesi said the Capitation Grant and the School Feeding Programme were government's intervention to ensure that all children of school going age attended school.
He said government had plans to accommodate teachers and urged them to support government's efforts to encourage children to remain in school.