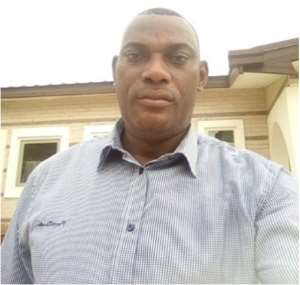 WE ALL HAVE A ROLE TO PLAY TOWARDS GHANA'S DEVELOPMENT
As Ghanaians, we all have a role to play towards the growth and development of our beloved nation. If we cannot get the best from the young and old then, it is not the fault of the ages. The fault is not in the young and old but in us. It is because our politicians have failed to gather the needed courage to nurture the young in education and facility of good breeding so how can they be good young or old?
Ghana our beloved country is still underdeveloped all because we have not striven to emancipate ourselves from mental slavery which has put the nation in a state of crabology not to be able to depend on our own apron apart from been beggars without a choice.
DEATH IS NO RESPECTER OF AGE
Politicians who are found of making mockery of the aged in politics should desist from this uncivilized and needless assumption that there is nothing good that our old and experience politicians can offer towards the growth and development of Mother Ghana and its citizenry. I must say death is no respecter of age, whether young or old when your time is up it will lay its icy hands on you. After Ghana's independence, we have had young and old men to steer the affairs of the nation and when it comes to achievements and developments by the young and old I leave it for Ghanaians to make their own judgments with regards to their performance in government towards the growth and development of our dear nation.
LEADERSHIP QUALITIES HAS NOTHING TO DO WITH AGE
As many philosophers have said, "youth is good and it is time for any extraordinary toil" also it is time to learn and experiment, stumble and fall and rise again, time to play sponge and take in life lessons. Old age is the time for wisdom, to translate experience into purpose. Lenin Lewis was young when he took over Russia. Franklin Delano Roosevelt was old when he took over USA and became one of the greatest US presidents. Churchill was written of at the age of 51 years at the House of Commons as a political obituary but he rose to become the greatest Briton of his century. Paul the Apostle, wrote in the Bible to Timothy "Let no man despise your youth".
GHANA NEEDS A LEADER WHO CAN CREATE SOMETHING OUT OF NOTHING
Youth is eternal; it is also a moment of strength and idealism. But old age is also good. There is a Chinese proverb that, "when I was old, I did not have the strength". We need both young and old in building the best and perfect Ghana. We can have a young leader with primitive ideas in government and also have an old leader with fresh ideas and the will power to take bold decisions to move the nation forward. What Ghana need is a leader who can create something out of nothing to rebuild or bring to life what is not functional and not unachievable promises?
NO ROOM FOR PROPAGANDA MACHINERY IN OUR CONTEMPORARY POLITICS
Our Politicians must now understand propaganda machinery have no place in contemporary politics. Ghanaians are not blind or deaf so no politician should try to use any deceptive tactics to get our votes. As good citizens and electorates our conviction to vote is not based on tribal lines, ethnicity, personality, cronyism and other trivial factors which have no basis in advancing the course of the citizenry. Also we can no longer tolerate gutter politics that will define the state of a banana republic. GOD BLESS OUR HOMELAND GHANA