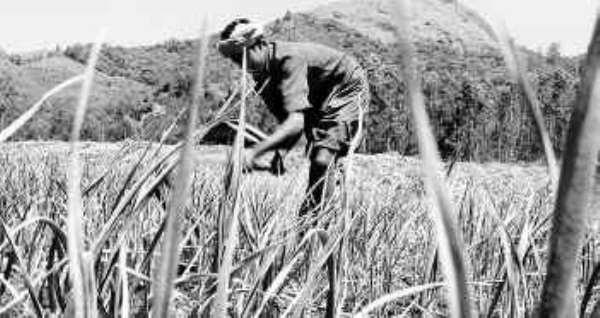 Professor Ernest Aryeetey, Director of the Institute of Statistical, Social and Economic Research (ISSER), has said an agriculture-led industrialisation is good for the development of the country, especially Northern Ghana.
"It is therefore important for the government to adopt strategic tools to make agriculture-led industrialisation possible," he said.
Professor Aryeetey, who is also an Economist, was speaking during the launch of the "State of Ghanaian Economy Report 2005," on the theme: "Economic Development and Northern Ghana," in Tamale in the Northern Region.
The ISSER, Cornell University in the United States, Economy of Ghana Network (EGN), an NGO and the University for Development Studies (UDS), Tamale, organised the two-day seminar.
Prof Aryeetey said the expected average growth rate from 2006 to 2009 would be driven evenly by the agriculture and industrial sectors, adding that, the Millennium Challenge Account (MCA) must be properly implemented to make huge public returns.
"The MCA is timely, but sectoral Dutch disease must be avoided." Other non-farm investments must be undertaken in beneficiary districts to accelerate and sustain pro-poor growth," he said.
The ISSER Director said development in the private sector must be vigorously pursued, since it was a key determinant of pro-poor growth. He said, "Pro-poor growth went beyond high growth rates. Pro-poor growth might mean that the proportion of the poor income must rise alongside overall growth."
Prof Aryeetey said the manufacturing sector should be strengthened to help transform the economy, while skills acquisition and development should be improved to ensure pro-poor sustenance.