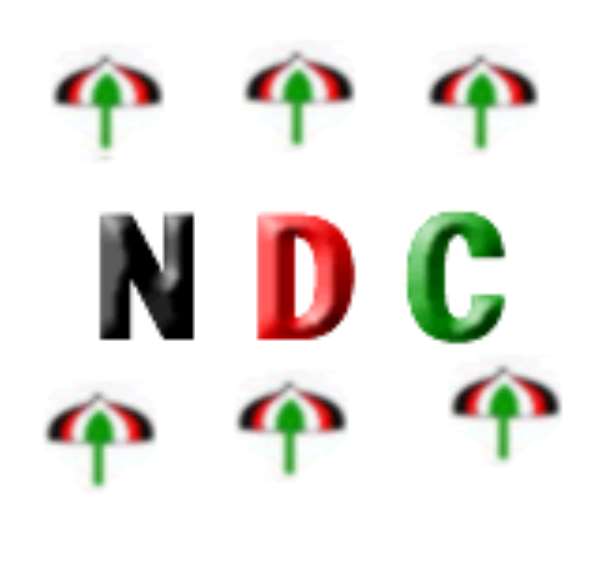 The Ghanaian Voice Intelligence has established that after carefully diagnosing its twice electoral defeats, the National Democratic Congress (NDC) will soon outdoor a new party symbol, preferably before its December congress.
The Umbrella symbol of the party, newsmen can reveal, will be modified to make it look more attractive and enhance its marketing value. The new symbol, which has already been endorsed by the party's National Executive Committee (NEC), will have the umbrella and the Eagle on top of it maintained, but the duplication of party colours will be modified into single unit colours.
The new symbol, it was gathered, will be outdoored after it has been officially registered with the National Electoral Commission (NEC). When contacted on the issue, Deputy General Secretary of the NDC, Baba Jamal, confirmed the party's decision to reverse some aspects of the 'Akatamanso' symbol. According to him, the current symbol, as it stands, has the party colours duplicated, making it look clumsy.
He said after extensive consultation, the party's NEC, decided to modify it to have each party colour appear one instead of the current arrangement where each appears twice.
Asked why the need for such modification, Baba Jamal stated that the new move is aimed at enhancing the party's image and its general market value. "We are all developing and growing and there is the need to improve on the party's image and market value," he stated, adding that the yet-to-be out-doored umbrella symbol is more pleasing and catchy to the eye.