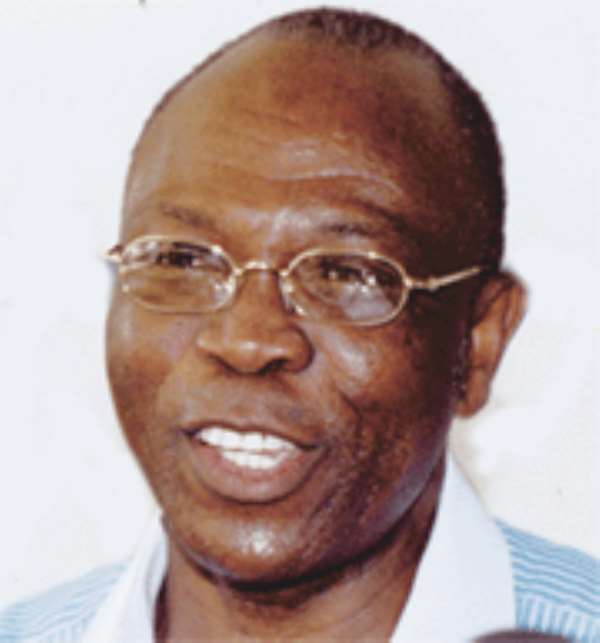 MR. EDDIE Annan, one of NDC Presidential hopefuls, has assured that when elected as the President in the December 2008 elections, he would use the human and natural resources of the country to create employment, generate revenue for the nation and create comfort for every individual to enjoy.
According to him, these resources that abound in the country have not been tapped for the common good of Ghanaians, thereby creating a stagnant economy, unemployment and discomfort and hardship for all and sundry.
Mr. Annan gave the assurance when he met with the Eastern Regional National Democratic Congress (NDC) party executives to officially inform them of his intention to contest the flagbearership of the party at its national congress in December this year.
He said Ghana had never achieved economic freedom since the country gained independence 49 years ago and lamented as to how Ghanaians were poor regardless of the country's abundant human and natural resources.
Mr. Eddie Annan observed that processing factories established 50 years ago to create jobs and revenue for government had all collapsed due to poor administration of past and present governments, but declared, "If elected as President, I will revive these factories to create jobs for the teeming youth currently roaming our streets"
The presidential aspirant was sad that fuel prices kept increasing, affecting transport fares, food and life of the Ghanaian in general, but "unfortunately, President Kufuor does not have the fatherly feeling and heart for the people he is ruling" He denied rumours that he would withdraw from the race close to the primaries for Prof. Mills to be declared unopposed since they were very close friends, but pledged not to allow the contest for the flagbearership to strain their relationship.
"Let me assure all that I will mount the platform to campaign alongside other aspirants," he pledged. "At the end of the day if I win, I will count on their support. If any other person wins, he can also count on my heavy support."
The politician, who is also an astute entrepreneur, denied that he was not a full-blooded NDC fellow, saying, "I have been an NDC member since its inception and I will die with it".