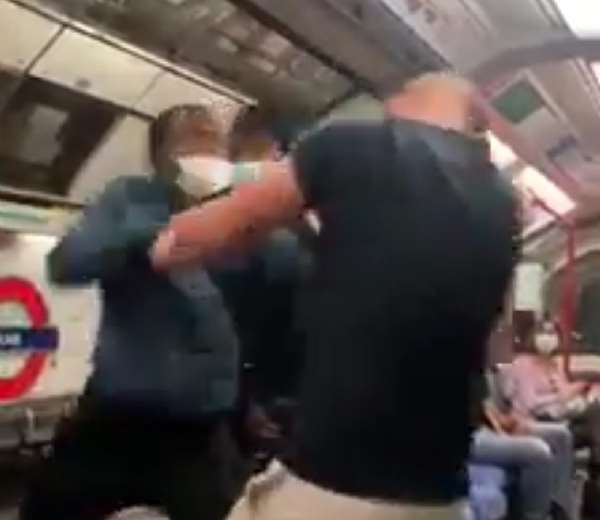 Three black men won the admirations of some white ladies after they knocked to coma a racist white man who was believed to be hurling racial words on the black men.
The whole incident happened on a train in a country yet to be identified.
In a video available to this portal, the three black men who appeared to be calm were exiting the train when it stopped at a station. The racist young man then stood at the exit in a "ready-to-fight" mood.
However, the first black man exited and the second man and during the course of exiting; threw a heavy punch to the face of the white young man who fell flat.
The action of the young black men excited the white ladies who started to cheer them.
One lady was heard in the video saying he [the racist white man] deserves it whiles one other was also heard saying "well done" to the offended black men.
Watch the video below;
---Ghana Vanguard