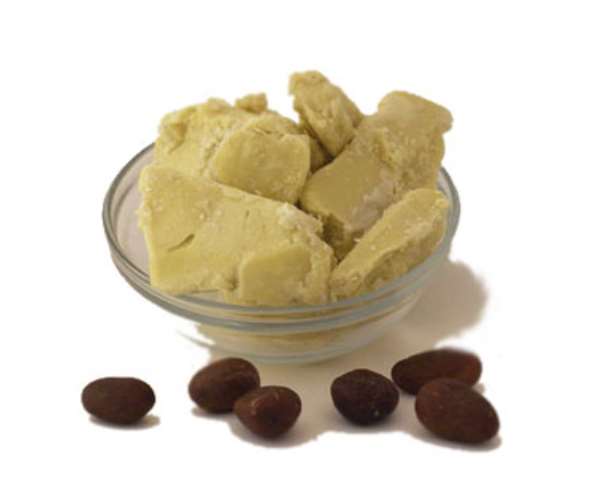 sheabutter and nuts
ACCRA (Reuters) - Agricultural processing giant Archer Daniels Midland and Singapore's Wilmar Holdings will launch a joint venture in Ghana to process shea nuts into butter and oils, a spokesman for the venture said on Thursday.
Shea butter is perhaps best known as a beauty cream for Hollywood stars -- some credit it with the famous "J-Lo glow", the gleaming skin of pop star and actress Jennifer Lopez -- but the new factory will export mainly to Europe's food industry.
The $20 million joint venture, Ghana Specialty Fats, will start production next March, processing up to 25,000 tonnes of shea nuts a year, making it the biggest shea nut processor in the West African country, the world's No. 2 cocoa grower.
"We are doing high quality products no one is doing in West Africa right now. It is not just shea nut crushing, we are producing specialty fats and oils for big food processing companies," a Ghana Speciality Fats spokesman said.
"We will be producing oils and fats for food processing, but not as a replacement for cocoa butter," he added.
Shea products can also be used as a cheap substitute for cocoa butter in chocolate, and as a speciality flavour in other foods. Some countries regulate the amount of non-cocoa fats in their chocolate.
Ghana Speciality Fats will buy shea nuts from northern Ghana, part of the shea nut belt which spans 20 African countries between the northern Sahara deserts and the southern tropical rainforests.
Shea nut trees grow semi-wild and women have harvested them for decades, pounding them into butter and oil to use in cooking or as a moisturising cream.
There are several small firms dealing in shea nuts, but few commercial farms in Ghana, from where about 50,000 tonnes of shea nut kernels are exported each year -- a third of West Africa's total shea nut exports of 150,000 tonnes.
The vast majority is used in edible oils, though a growing share ends up being rubbed into the skin of women around the world as skin care lotions and other cosmetics.
More investors could follow in ADM's footsteps, said Vanessa Adams, shea nut expert at USAID's West Africa Trade Hub in Ghana's capital Accra.
"I know of one other firm who is interested," she said. "The consumption of chocolate is rising in new market areas, such as Asia, so we do expect there will be increased demand for shea butter," she said.
Some experts also say uncertainty in cocoa-growing Ivory Coast, which has been split in two since a 2002/03 civil war, could also increase interest in shea butter as a substitute or improver for cocoa butter.