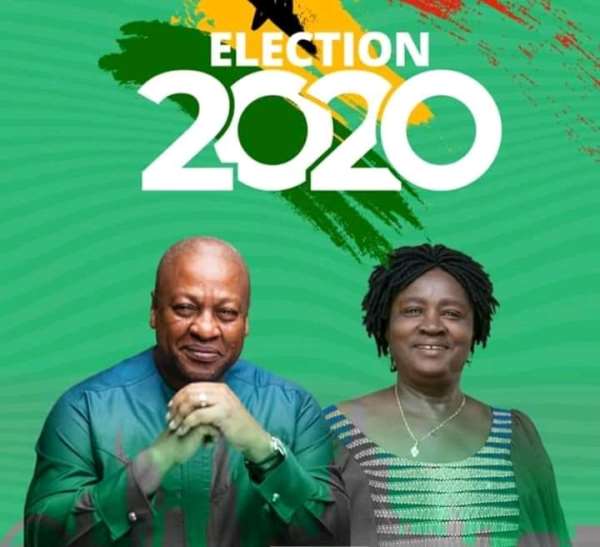 Good evening my brothers and sisters in the Effutu NDC. I hope all is well with you?
All too soon we have come to the end of the voter's registration exercise, and as you will recall, I have already come to thank all of you for your participation and efforts.
As part of my plans to grow up with all of you in the party, I am looking to free the energies of our futures, to make their impact felt on our people. The NDC party belongs to the grassroots, and I am determined to give the party back to them, to let them feel that they own it, and that they are the ones who determine the party's future, for I am a product of the determination of the grassroots.
I will like to do that genuinely, so that everyone feels that he/she has a stake in the party, and everyone feels he/she has a future with the party.
We are going to raise future businessmen and women from our grassroots. We are going to build our future PCs, Chairmen from our grassroots. We are building people who will contest the positions of Regional Chairman, National Chairman, General Secretary, Ministers, Ambassadors, and so on, from our grassroots.
We admit that we are now rebuilding the party, after two successive defeats. But that is even the more reason why I am determined to inculcate the grassroots ownership and leadership in the rebuilding process so that it becomes part of the party's culture right from now.
Therefore I will like to ask every genuine supporter of the NDC, and anyone who intends to have a future stake in the party, to get ready, and to standby, for grassroots assignments.
Remember that regardless of your status, we will have to stand together, to get to the gutters, to the shores, to the farms, to the kitchens, in the night, at dawn, in the sun, to give ourselves, for the winning of souls, for the great umbrella, NDC.
None of us should feel too clean or too dirty, and none of us should feel too big or too small, none is too old or too young, too rich or too poor, to join the revolution, that great revolution that gave birth to the NDC.
In other words, I am determined to make sure that the NDC becomes stronger and bigger than any of its individual members, and that each member of the party shall become a proud and a strong stakeholder with equal voice, able to ascend any height within and without the party.
We will have to continue to build the capacity of the Effutu NDC grassroots, such that they will be able to stand up for themselves, with or without any one of us, and to ensure that a branch chairman is as strong as a constituency chairman, a party where a branch youth Organiser is as good as the constituency youth organizer, a party where branch women organizer is equally capable of matching anyone in the constituency, and together we become a formidable and invincible army, not only as revolutionists with integrity but also as agents of sustainable change and large scale development.
I have tested it, and I am a testimony to it, that when you genuinely and sincerely bring out the kings in our grassroots, they will also make you a king, if you make them queens, they will make you a queen. Just work sincerely without looking for rewards, and trust me, they will reward you beautifully.
Let's, therefore, stand ready, every one of us, to go out there to make them kings and queens, to tease out the revolutionary spirit, to make the umbrella strong and attractive enough to contain a congress, not only of votes but also of selfless hearts and minds.
Adopt a branch. Adopt a ward. Don't just do it for recognition. Do it as a call to duty, as a mission, to restore the dignity of the Effutu constituency, to restore the sanctity of our heritage, and to bring sustainable improvements in the lives of our people.
You don't have to be rich to adopt a branch. You don't have to be poor to adopt a branch. A willing, a committed, and a fighting spirit are the first set of assets needed to start the journeys into victory.
Allow our opponents to doubt us, but while they are in doubt, let us start walking, to the grassroots, each one for a branch, each day an effort, one soul at a time, rising in strength towards the goal of John (the Father), James (the Son), and Jane (the Holy Spirit).
James Kofi Annan
Effutu NDC Parliamentary Candidate
James Kofi Annan
Social Entrepreneur