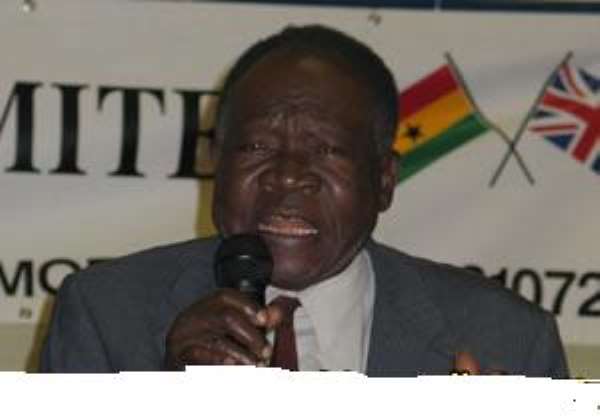 A meeting of the four ruling houses of Ga Royal Stool that constitute the Dzase, the GaDangme Council and eminent personalities of Ga Traditional Area has appealed to the Government to dispel the erroneous perception that it was behind one of the parties to the Ga Mantse chieftaincy dispute.
A statement signed by Mr K. B. Asante, President of GaDangme Council, said the dispute could be amicably resolved by honest adherence to established customary practice.
The statement, which was issued in connection with the celebration of this year's Homowo Festival of the Chiefs and people of Ga State, said the meeting discussed current events, which might affect the peace, especially during the Homowo celebrations, which would reach a climax on Saturday August 12, 2006.
The GaDangme Council said it took part in the decision that this year's Homowo festival should be celebrated on a low profile since the Former Ga Mantse, Nii Amugi was yet to be buried.
The meeting agreed that since the Ga Mantse Nii Amugi had not been buried, the Ga State was still mourning and, therefore, it would be inappropriate to sprinkle kpokpoi ceremonially as is customarily done by a ruling Ga Mantse.
The statement said: "It was stressed that this prohibition was particularly important in view of the fact that some claimed to have installed a Ga Mantse, whose position is strongly contested and concerning which there is an injunction in the courts.
"It was noted with satisfaction that the Ga Traditional Council had issued a letter to the Regional Commander of the Ghana Police Service in Greater Accra specifying the chiefs who were to perform the customary rites on August 12th 2006.
"The name of the deceased Ga Mantse Nii Amugi II is given as the Mantse, who together with his elders are to perform appropriate ceremonies. This is according to custom.
"The Elders of the Nii Amugi court would perform the rites. It was hoped that Mantsemei and Elders, who were subjects of controversy, would not perform the rites which would lead to a disturbance of the peace."
The statement said; "Amugi We Royal House has also written to the Regional Police Commander recalling the customary right of the House to sprinkle kpoikpoi and perform other rites".
The meeting expressed the hope that the Police would not find it difficult to deal with any trouble makers, the statement said.