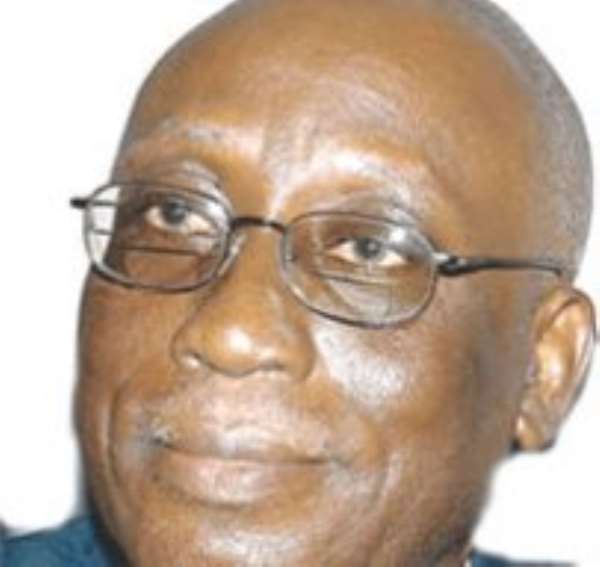 Ho, July 28, GNA - Professor Ernest Dumor, Executive Secretary of the National Identification Authority (NIA) on Friday said Government was promulgating laws to penalize people who would falsify information to the Authority.



He said this was to ensure the register to be produced would be authentic and dependable basis for development planning. Professor Dumor announced this at a workshop for chiefs from the border areas of the Volta Region on "Understanding the dynamics of the border regions and its implication for the registration process". He said it would be an offence to register twice and hinted that there were mechanisms instituted during the gathering of data and compilation stages to detect fraudulent deals.
Professor Dumor said the process had been planned for chiefs to assist at certain stages, in cases of doubts, "because we want to believe that chiefs would be sincere to tell if somebody living under his authority is a Ghanaian or not".
The workshop, attended by 30 chiefs including queen mothers was to brainstorm on the problems likely to affect the smooth implementation of the process within the border areas.
To a question by Togbe Ayisah, V, Chief of Honuta on the status of descendants of settlers, some with names obviously non-Ghanaian, Professor Dumor said they were virtually Ghanaians having taken Ghana as their home.
Mr Chris Bogart, a Communications Specialist said the authority expected the support of communities to resolve problems in areas where same families and towns had been split by borders. He said registration was mandatory for every Ghanaian above six years as well as all other citizens living in Ghana.
Mr Bogart said the authority was looking at ways "to effectively use the available knowledge and understanding of the local communities to support operational activities" as it appreciated the fact that people living along the borders sometimes assumed nationalities depending on their interests at any particular time.
Mr Walter Kumah, Collector of the Customs Excise and Preventive Service (CEPS) at the Volta Regional Office suggested that where the registration authority was in doubt about nationality, it should demand the possession of receipts of basic rates as proof.
Mr Jonas Nabila Moisob, Assistant Superintendent of the Ghana Immigration Service also suggested that assembly members at the border towns be involved in the exercise.
Togbe Dadzawa III, Paramount Chief of Shia Traditional Area said the border demarcation exercise should be concluded to enable communities with divided loyalties decide once-and-for-all where they belonged.