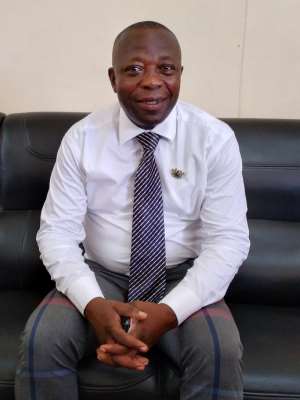 Katakyie Kwame Opoku Agyemang
It seems the NDC's noise about the running mate has vanished into thin air just like any of their propaganda stuffs. But, was the noise even necessary at all? In Ghana, we have had the 1st female Professor, Prof. Abena Dolphine; the 1st first female Chancellor of State University, Mary Chinery-Hesse; the 1st female Speaker of Parliament; Mrs. Joyce Adeline Bamford-Addo; the 1st female Chief Justice, Mrs. Georgina Theodora Wood; the 1st female Foreign Affairs Minister, Madam Hannah Tetteh; the 1st female Attorney-General, Mrs. Betty Mould-Iddrisu; the 1st female Chief of Staff, Madam Abena Frema Osei Opare; the 1st Chairperson of the Electoral Commission, Mrs. Charlotte Osei, the 1st female GJA President, etc. But, which of the above personalities did the NDC make noise about? They were silent probably because those positions were not as important as the selection of a female as a running mate of an opposition party.
Pardon my naivity, but in all honesty, can a running mate be compared with any of the aforementioned positions? I would have said yes, if Jane had been sworn in as Vice President of Ghana. Unfortunately, this has not been the case and can never be the case with John Mahama as the flag-bearer of the Party he sent into opposition as a sitting President.
It is against this background that, I am putting before the NDC that, if they actually believe in feminism and want to portray to the whole world that, their running mate, Prof. Jane Naana Opoku-Agyemang is superior to John Mahama, in terms of qualities, achievements or credentials, then, they should do the needful by swapping her with John Mahama. This is because at the end of the day, it is the same rejected old face decorated with thievery, corruption and incompetence that will be on the ballot paper for the NDC, come December 7, other things equal.
Ghanaians cannot allow one person out of the 30m populace to be President on two occasions, when the country is blessed with rich human resource. If JM's record of achievements was anything better, I am sure he wouldn't have been kicked out with over 1m vote difference. We cannot go back to the era of trainee allowance cancellation, 3 months' pay policy, dumsor, freeze on public sector employment, 'visas' to guinea fowls to fly to Burkina Faso, and more importantly, the cancellation of the free senior high school programme.
#SayNo2theNDC#
*#4more4Nana2domore#*
Katakyie Kwame Opoku Agyemang
Asante Bekwai - Asakyiri