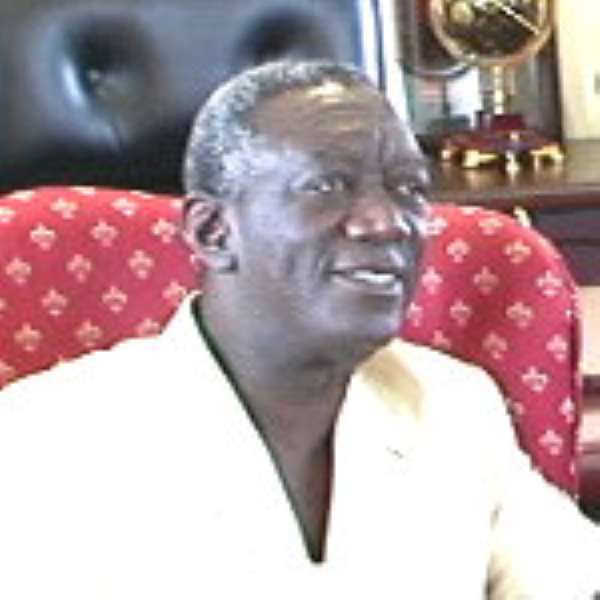 President John Agyekum Kufuor
Ghanaian President, John Agyekum Kufuor yesterday expressed satisfaction with the significant improvement in Ghana-Russia relations saying the two countries were co-operating well at the United Nations Security Council and on the bilateral and international fronts.
He told the outgoing Russian Ambassador, Mr Valery Orlov, who called on him at the Castle, Osu in Accra, to bid him farewell that Russia as a member of the G-8, could play a crucial role to help the world's poor countries out of poverty. He said it was on this basis that Ghana's relations with Russia were important. The Ambassador is leaving after a four-year duty tour of the country.
President Kufuor expressed the hope that Russia would push for the adoption of policies by the rich nations that would assist to break the impasse within the World Trade Organisation (WTO). He called on the Ambassador to continue to sell Ghana to his country's business community as a place where it was worth putting their money.
Mr Orlov said there was growing political dialogue between the two countries and that this was evidenced from their high-level exchange visits.
There had been in the country high-powered Russian Parliamentary and Military delegations, resulting in increased technical and military co-operation. He said many Russian companies had expressed interest to do business in Ghana, adding that the Embassy was inundated with enquires by people eager to invest in the country.
Mr Orlov said with Ghana's micro-economic stability, a bilateral agreement on the protection of investment would enhance their economic relations.