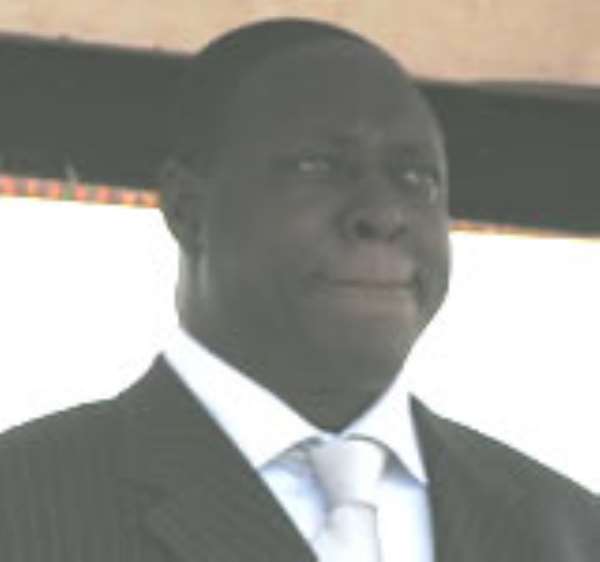 A 35-year old business man allegedly brutalized by a group of policemen has petitioned the Inspector General of Police for a formal investigation into the incident.
Mr. Bessa Bruce- Doe says General Constable Class Two Bernard Oduro, who resides at the police barracks at the Cantonment Police Station, led the assault on him nearly tow weeks ago.
He also claims that the police man inflicted a deep bite on his ear and other parts of his body while he was kicked and punched by his attackers.
The attack allegedly took place in front of Mr. Bruce Doe's home while he was returning from a party in his neighborhood at Ring way Estates in Accra.
In the petition to the IGP, lawyers of the victim, Akuffo Addo, Prempeh & Co, noted that the vicious assault which lasted over an hour and a half has left a lot of mental and physical pain on their client.
Lawyer Kwame Akuffo, also dismissed claims by the policeman constable that he was attacked by his client to prevent the arrest of his friend for smoking weed at the party.
"It's really childish and totally unsophisticated thinking on his part. The man is an interdicted policeman. It is impossible for him either by any sense of logical common sense for him to go round acting as a police officer".
"I met him that evening. He was not in police uniform, he was in mufti. He didn't have any lawful authority or what so ever. He doesn't say to you he was effecting a citizen's arrest. He said he went out there as a police man and the night of the statement says he has been interdicted".
"As an interdicted policeman, I do not see how you can go round the Republic during the night and arrest people who engage in drug dealing. My client has come from town, coming home; at no point in time did they find any drugs on him. He is a respected person of this Republic", he said.