NPP Primaries: Gerald Snatches La Dadekotopon Seat From Obama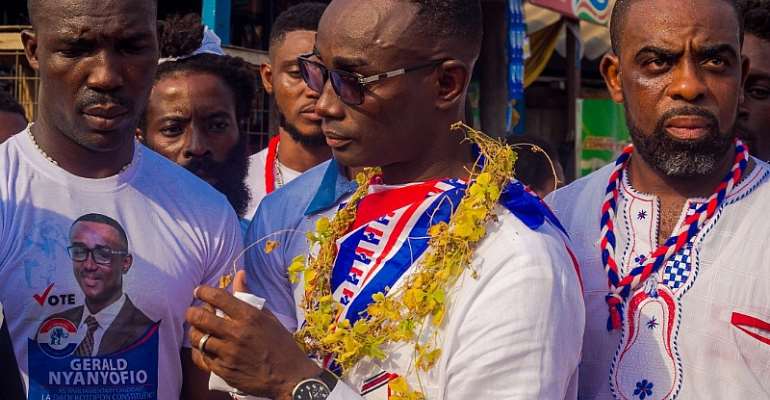 Delegates of the New Patriotic Party in the La Dadekotopon Constituency have given Joseph Gerald Nii Tetteh Nyanyofio their blessings to lead them into the 2020 elections as their parliamentary candidate.
He was given the green light after the NPP's parliamentary primaries held today, Saturday, June 20.
Gerald secured a resounding victory against the incumbent Member of Parliament for the area, Hon. Vincent Sowah Odotei aka Obama.
He snatches the seat from Obama with 543 votes.
Obama lost by pulling 376 while another aspirant Madam Comfort Adei Kotey pulled 46 votes.
Prior to the elections, there were strong indications that the incumbent MP cannot win the seat and if by miracle he wins, he cannot retain the seat for the ruling NPP in the December general elections.
The delegates say Obama incompetence is legendary and cannot be said of him ever winning any election in the constituency.
The delegates believe it is end of the road for the incumbent MP. They noted that the four years of Hon. Vincent Sowah Odotei is nothing to write home about and require someone with the can-do spirit to bring development and make the party more attractive.
Yesterday, some delegates who spoke to ModernGhana reporter said they were ready to bet their balls for Gerald claiming that it was impossible for Obama to win the race whom, they said within the few hours of his sleep, dreams of defeat due to the manner and way he poorly managed affairs in the constituency.
According to the jubilant delegates, Gerald victory did not appear as a surprise due to the massive endorsement he received ahead of the contest.